Corporate gifting is an essential way to show appreciation to employees and clients, but it can be challenging to find premium gifts that fit within a budget. 
However, with some creativity and thoughtful planning, you can still maintain the highest level of quality while staying within your financial constraints. In this blog, we will explore effective strategies and gift ideas that allow you to deliver premium corporate gifts without breaking the bank.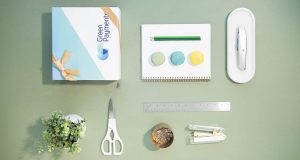 Define Your Budget and Objectives
Before embarking on your corporate gifting journey, it's crucial to establish a clear budget and set your objectives. Determine how much you can allocate for corporate gifts while keeping in mind the desired impact and message you want to convey. With a defined budget and purpose, you can make more informed decisions and ensure that your gifts align with your company values.
In our Things to Consider When You Want to Start Strategic Gifting blog, we talk further about what and what doesn't help in building a successful and fruitful corporate gifting journey. At the end of the day, what all companies want is to get all the benefits of corporate gifting at the best price and without so much hassle—and that's what we're here to help you with.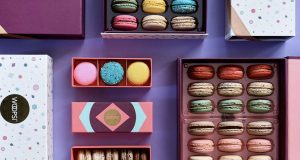 Choose Thoughtful and Unique Gifts
Premium corporate gifts don't necessarily have to be expensive. Consider unique and thoughtful gift ideas that make a lasting impression. If you're wondering how, here's a great piece of advice: when looking for gift ideas for employees on a budget, the first thing you must do is pay attention to what your employees like and need. This will make giving thoughtful gifts much easier for you… plus it will also save lots of thinking time.
One excellent, thoughtful gifting option is Woops! French macaron boxes. These delectable treats combine elegance and luxury, making them an ideal choice for corporate gifting. 
The macaron's vibrant colors, exquisite flavors, and beautiful packaging make them a memorable and sophisticated gift that will be appreciated by recipients. And whether you're able to give a big box of 36 macarons or some small—yet gorgeous—favor boxes, be sure that your clients and employees will be delighted!

Personalize Your Gifts
Corporate gifting isn't about giving lots of branded swags, it's more about adding a personal touch that will enhance their perceived value. Consider including handwritten notes or customizing the packaging with your company logo or a personalized message. This attention to detail shows that you've put thought and effort into the gift, making it feel even more premium and special.
If you want to know more about what to do and what to avoid when giving corporate gifts, check out our Do's and Don'Ts of Holiday Corporate Gifting blog. It might focus on the holiday, but what you'll learn there will be useful year-long.

Optimize Bulk Purchases
Buying in bulk can help you secure better pricing while ensuring consistency across your corporate gifts. Collaborate with reputable suppliers, like us at WOOPS! You may get a special discount for large orders and also keep your branded gifts in our warehouse ready to go whenever you want them to. 
Keep in mind that by leveraging bulk purchasing, you can maintain the premium quality of your gifts while enjoying cost savings.

Focus on Quality, Not Quantity Consider Practical and Functional Gifts
While it may be tempting to distribute numerous inexpensive gifts, it's essential to prioritize quality over quantity. Instead of spreading your budget thin, choose a smaller number of premium gifts that will be cherished by recipients. 
WOOPS! French macaron boxes perfectly embody this concept, as each macaron is crafted with the highest quality ingredients and attention to detail. The delightful flavors and elegant presentation of these macarons make them a standout choice for all premium corporate gifting options.

Consider Practical and Functional Gifts
Another way to keep your corporate gifting thoughtful and premium on a budget is by selecting practical and functional gifts. As we mentioned before, look for items that align with your recipients' needs and preferences. 
Woops! French macaron boxes offer both indulgence and practicality, as they can be enjoyed as a small personal delightful treat or as a big gift that can be shared with others. This versatility makes them an excellent choice for employees on a budget who still deserve a special token of appreciation.
When it comes to corporate gifting, a limited budget shouldn't compromise the thoughtfulness and premium experience you aim to deliver. Woops! provides an excellent solution, offering a luxurious and delightful experience that fits well with any budget.