Wondering how you can build life-long customers? By focusing on nurturing close relationships with them! The first thing you have to do is find out how you can do this, and that's what we're here to help you with.
To build outstanding relationships with your customers, you need to know & understand what your goals are. After this, you have to put a plan into action (corporate gifts are a great way to begin!) and implement the best practices that will help you create an awesome customer experience that they will love and won't forget.
Always remember that loyal clients are the main backbone of a successful business, and investing in your relationships with them will have tons of benefits for you & your company. By nurturing these relationships, you will:
Build client loyalty

Increase average order value

Decrease customer churn

 

Create & have brand advocates!
Wondering how you can make this possible for your business? Read on!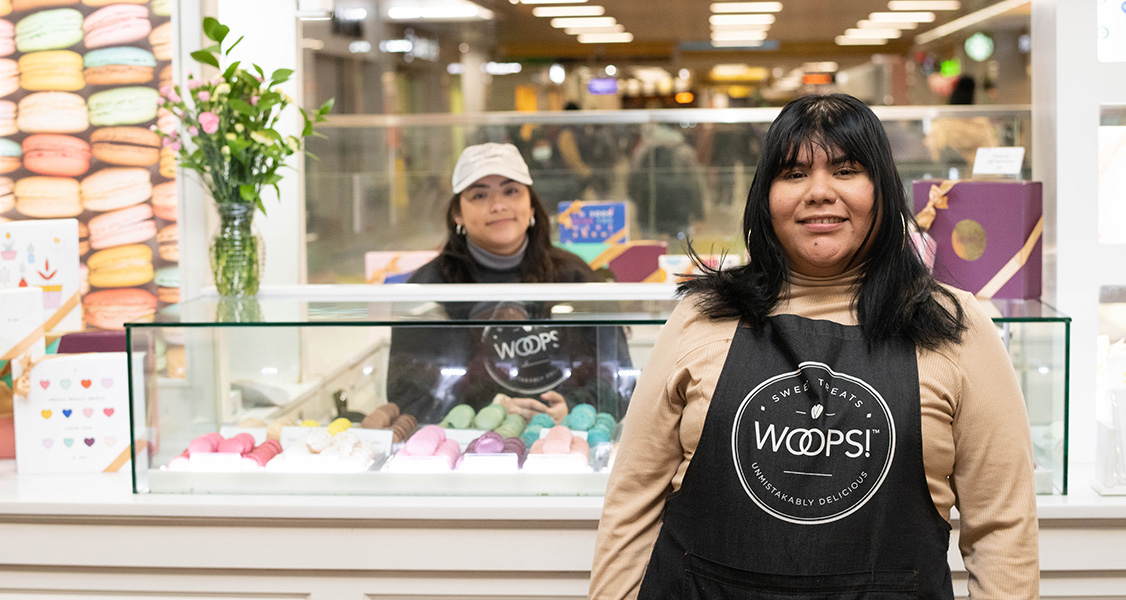 1. Treat and Respect Your Client
All customers are VIP customers… or at least you should always make them feel like that. It's always great to be strategic and come up with different ways to make your clients feel like they're the #1 client in your company.
Just-because corporate gifts! Or even better, macaron gift boxes. Everything's much better and sweeter when it's unexpected, so make the most of the surprise factor and use timing to your advantage.
Work on increasing your customer loyalty through physical impressions that will let them know how much you value their business and having them by your side. There are several ways to accomplish this: corporate gifts, handwritten notes, dinner invitations, and much more.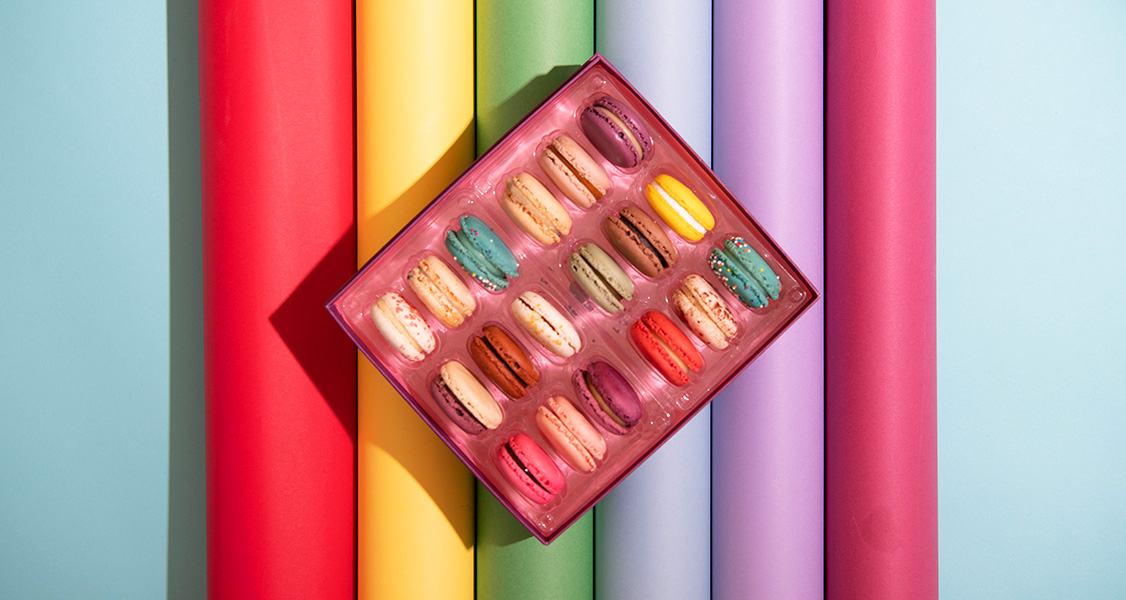 2. Create Value
Never forget how important it is to give your customers reasons to stay by your side, to choose you above all others. Your service, products, and experience must make them feel that they're spending well their time and money. The main thing you should focus on is maximizing your benefits while maintaining an acceptable price point.
You can do this by:
Positive Brand Perception: strengthen your good reputation by keeping your promises, being transparent and honest, and solving any problem or complaint quickly and with the best attitude. Your clients must be able to see into your company's morality and values through the service you provide.
Top-notch Customer Service: Make it simple for them to get in touch with you easily & quickly! And do go above and beyond to solve all their problems.
Incentives Are Always a Yes: free shipping, discounts, coupons, some extra special corporate gifts, and so on.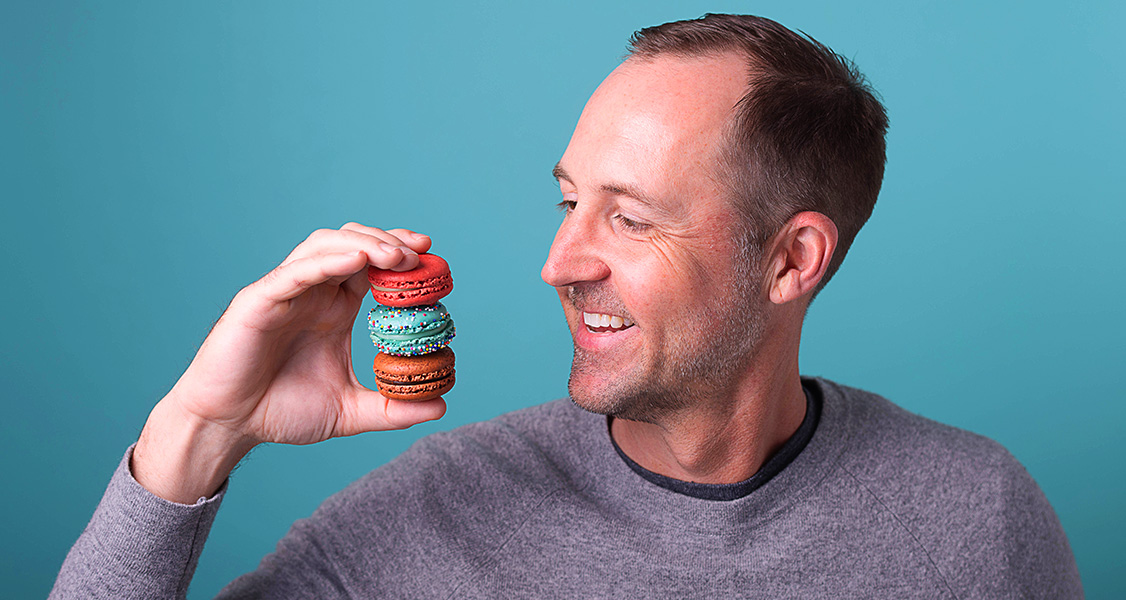 3. Awesome Customer Experience
Ensuring an awesome customer experience isn't always easy, but it's mega beneficial. Loyalty, referrals, and retention are just 3 of the numerous benefits that offer a great experience for clients.
Real-Time Support: Live chats are a great way to offer this! With them, you can also collect data and understand them better while taking care of their problems in a fast manner.
Engage With Potential Customers: Encourage your staff to truly connect with their clients and ask for their feedback. Instill them to identify their needs and act accordingly. This is an easy way to improve client satisfaction and loyalty.
4. Understand Your Client's Needs & Answer to Them
You might think you know what your customer's needs are, but if you don't dig deeper into them you might be losing a trust-building opportunity. Show your clients that you really care and understand their business and what they expect from it… this is one of the best ways to build up that so beneficial loyalty.
Make It Count!
Send custom corporate gifts (macaron gift boxes are loved by everyone!)

Send personalized emails & relevant content

Give them a choice! Allow them to opt-in or opt-out whenever they want

Chat with them in real-time

Offer the best customer service

Have sales follow-ups

Ask them what they love and don't love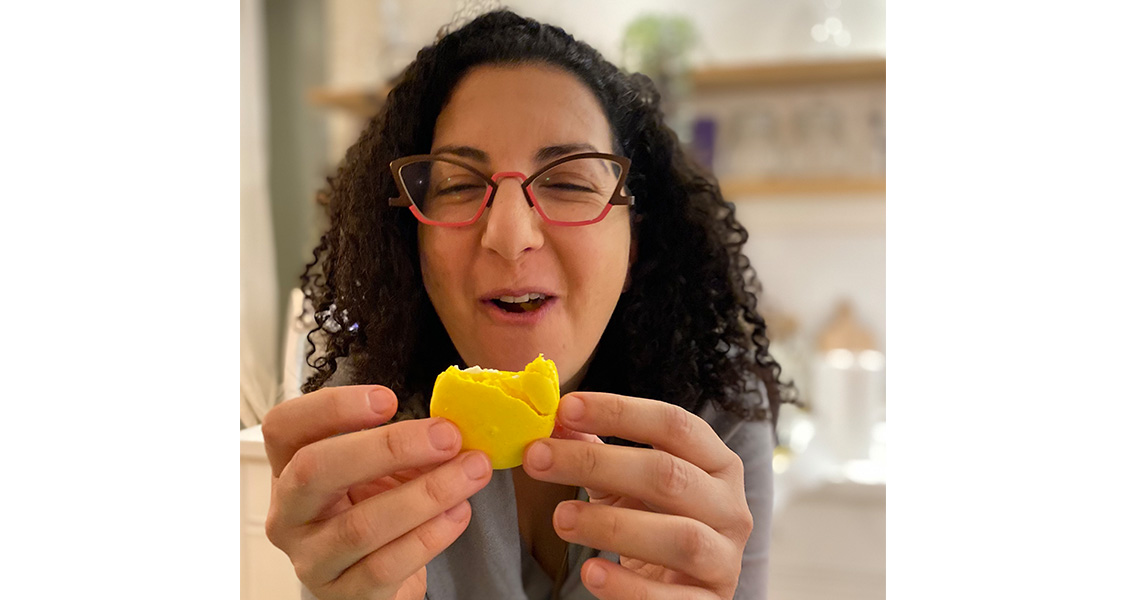 5. Always Exceed Their Expectations
Easy Business = Happy Customers: Simple & fast ways to communicate with your business, user-friendly website and forms, clear and concise communication, and helpful people everywhere will mark a difference.
Responsiveness: Answer any inquiry as quickly as possible! We live in a fast-paced world where quickness is highly valued, so make the most of it.
Follow Up!: After a customer has gotten your services, follow up with them. This shows you care about them… and who doesn't love that?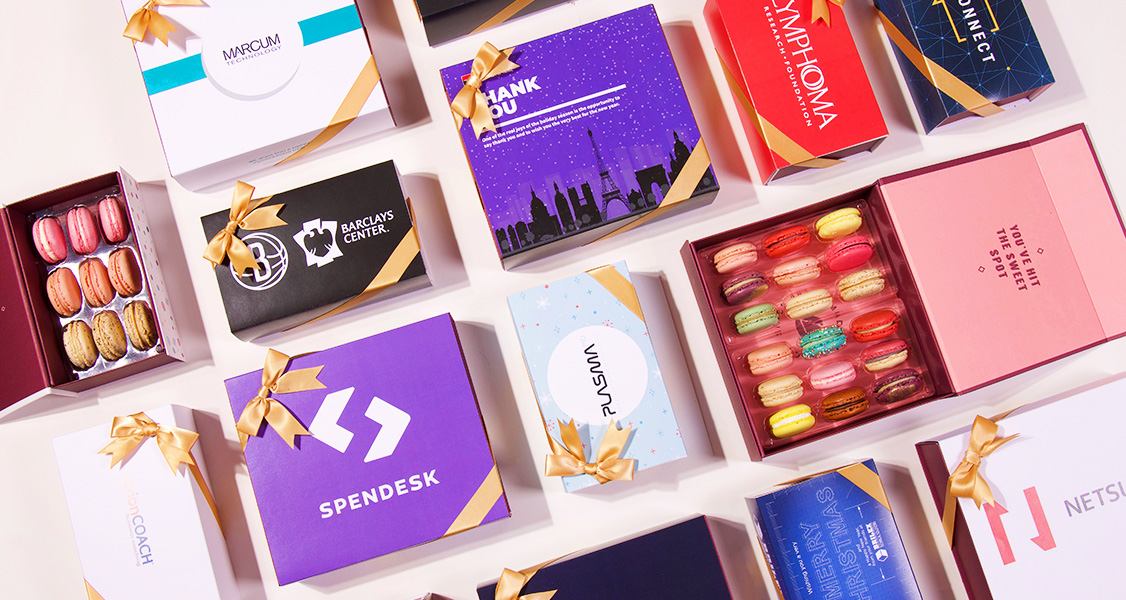 6. Reward Loyalty
Loyalty is what keeps your business going and going so it should always be rewarded! Show your appreciation and gratitude with something premium, thoughtful, and personal. Our stunning French macaron gift boxes are an excellent example of what a top-notch & luxurious corporate gift should look like.
Remember that this is a great way to show your clients that you value them and want to keep them coming back time and time again.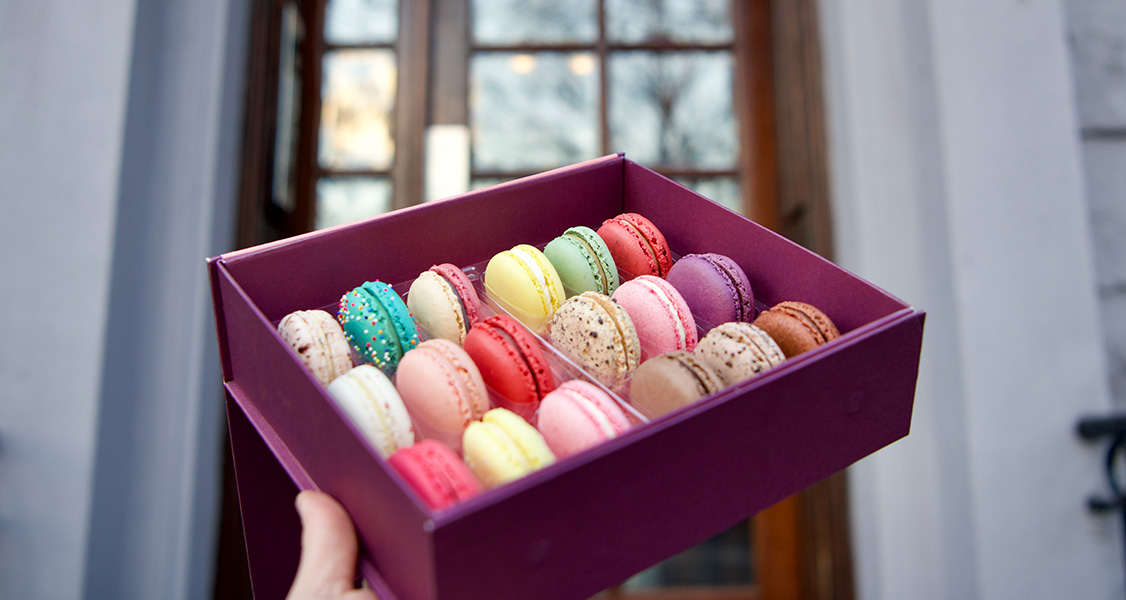 Time to build long-lasting relationships with your clients! Remember that our team of experts can always help you out with stunning and memorable corporate gifts that will make you stand out from the crowd and keep them loyal to you and your business. Get in touch with us and let's do it.