Spring is here, and it's time to embrace the sunshine, warmth, and everything the season has to offer. Whether you're looking to whip up a healthy meal for yourself or plan a fun outdoor gathering with loved ones, we've got you covered with some easy, delicious, and healthy spring recipes.
Breakfast of Champions
Because there's no better way to kick off the day than with something nutritious that can give you all the energy your need!
How do some refreshing smoothie bowls sound? Blend some frozen fruits like bananas, berries, and mangoes with your preferred yogurt plus a splash of milk to create a thick and creamy base. Top it off with some granola, fresh fruits (we love berries around here!), and a drizzle of honey for the perfect Instagram-worthy meal.
Another easy and healthy spring recipe we love is overnight oats. They're delicious, easy, dynamic, and the best option when you don't have much time in the morning. 
Simply mix oats, almond milk, chia seeds, honey, and vanilla extract. Let it sit in the fridge overnight and in the morning and top it off with some fresh berries and peanut butter. The cherry on top? Crushed Woops! French macarons for a satisfying and sweet crunch. We'd go for our Lemon Meringue, Tiramisu, Vanilla, Dark Chocolate, or Strawberry Lemonade goodies for this one.
For Lunchtime
For lunch, try a colorful and flavorful salad! Amazing to either eat at home or to take to work. Simply mix some leafy greens, cherry tomatoes, cucumbers, carrots, avocado, and any other veggie you like plus your favorite protein like grilled chicken or tofu. Sprinkle some feta cheese or nuts for a crunchy texture and a tangy dressing for a mouth-watering finish.
If you need some inspo for the dressing, here's our favorite one, you just have to mix it all:
1/4 cup freshly squeezed lemon juice

1/4 cup extra-virgin olive oil

1 tablespoon Dijon mustard

1 tablespoon honey

1 clove garlic, minced

Salt and freshly ground black pepper to taste
Dinnertime!
We know that cooking at night can sometimes be a hassle—you might be tempted to just eat some crackers and go to sleep, but let us help you overcome the cooking laziness with this easy and healthy spring recipe that's perfect for dinner.
Make this meal of the day equally easy and healthy with some grilled fish or chicken paired with roasted vegetables like asparagus, zucchini, and sweet potatoes. Add some fresh herbs and lemon juice for a burst of flavor on top and that's it! What we'd do is put everything (yes, everything) in the oven or air fryer and it'll practically cook itself.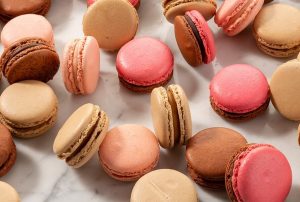 Because Everything Is Better With Dessert
Who said healthy can't be indulgent? You can make our delicious Pistachio French macarons yourself as well! Or you can also order some of our Blossoming Colors boxes that are perfect to satisfy your sweet tooth while still keeping it light and airy. 
We have a wide range of macaron flavors like Lemon Meringue, Raspberry, Pistachio, and Caramel Fleur de Sel, that are a spectacular and mind-blowing addition to any spring gathering.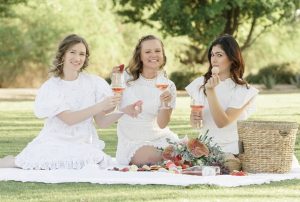 And Speaking of Gatherings…
Why not host a spring picnic with your friends and family? Pack some of these easy and healthy recipes, along with a box of Woops! French macarons, and head to your favorite park or beach for a fun and memorable day. Don't forget a cozy blanket and some colorful flowers to set the mood.
Spring is the perfect time to try new things and get creative with your meals. From refreshing smoothie bowls to flavorful salads and indulgent Woops! macarons, there's no shortage of options to delight your taste buds. Gather your loved ones, make some memories, and enjoy the season to the fullest!