The holiday season is not only a time for festive cheer but also an opportunity for businesses to express appreciation to their employees and clients. A well-thought-out corporate gifting strategy can make a lasting impact, strengthen relationships, and boost morale. 
In this blog, we'll explore how to create an impactful holiday gifting strategy while focusing mostly on corporate Christmas gifts.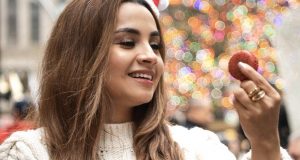 Understand Your Audience
Before diving into holiday gifting, it's crucial to understand your audience. Consider the preferences, interests, and values of your employees and clients. Are they tech-savvy, fitness enthusiasts, or art lovers? Tailoring your gifts to their tastes will demonstrate your thoughtfulness and make them feel thought-of and important.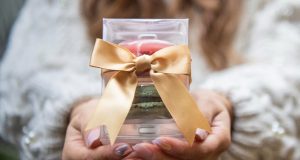 Set a Budget
Determine a reasonable budget for your holiday gifts. This will help you narrow down your options and ensure you stay within your financial constraints. Remember, the sentiment and thought are what counts, not the price tag.
If you want to know more about staying on budget while still gifting spectacularly, check out our How to Keep Your Corporate Gifting Thoughtful & Premium While on a Budget? blog.

Plan Ahead
Be sure to choose and order your gifts before the last minute. Planning well in advance allows you to explore a variety of options, ensure availability, and take advantage of early-bird discounts. 
This will also be convenient for companies who are looking into making their gifts more customized for their recipients—yes, customization makes all gifts extra WOW!

Personalization is Key
Personalization adds a special touch to corporate Christmas gifts. Consider monogramming or custom branding to make the gift unique and memorable. Include a handwritten note to express your gratitude and good wishes—keep in mind that cards are as important as the gift itself!
If you wish to know more about the importance of customization, read our Nothing Says 'Thoughtful' Like Personalization blog.

Quality Over Quantity
Select gifts of high quality that reflect your commitment to excellence! Whether it's a luxurious pen set, premium tech gadgets, or scrumptious & elegant macaron boxes, remember that quality always matters. Employees and clients will appreciate your dedication to providing them with the best.

Reflect Your Brand 
Your Christmas gifts for employees and clients should be an extension of your brand identity. The choice of gifts, their presentation, and the messaging should align with your company's values and image—no one wants to be remembered for giving a cheap or impersonal gift. 
Spend some time thinking your gifts through and make sure to give everyone a memorable and jolly experience.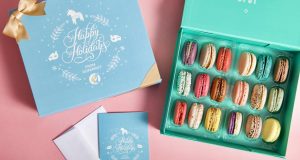 Recognize Achievements
Recognizing and rewarding outstanding achievements is another great way to add some extra joy to the season! Consider customized corporate Christmas gifts that commemorate milestones, years of service, or extraordinary accomplishments. This recognition fosters a sense of belonging and motivates others.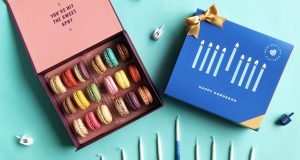 Keep it Inclusive 
Be sensitive to the diverse backgrounds and beliefs of your recipients. We know that Christmas is a big thing, but make sure that your gifts are inclusive and suitable for a broad audience. We advise avoiding any items that may be culturally or religiously insensitive such as giving something Christmas-themed to someone who's not Catholic or Christian.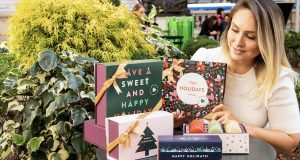 Measure and Adapt
After the holiday season, collect feedback to evaluate the impact of your gifting strategy. Learn what worked well and what could be improved and use this feedback to refine your strategy for the following year.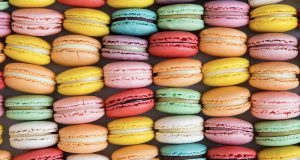 A well-executed holiday gifting strategy can do wonders for your business: it shows appreciation, strengthens relationships, and fosters a sense of belonging among employees and clients. If you want to create a lasting impact with your corporate Christmas gifts, we're here to help you out! Get in touch with us right now or head to your nearest Woops! store where one of our account managers will help us with all your gifting needs.
Remember, the spirit of giving is a powerful force that can help your business thrive in the holiday season and beyond!