Spring's in the air and we're so ready for it. Blooming flowers, picnics at the park, more sunny hours, and numerous excuses to show appreciation to your clients and employees always sound amazing.
Yep, you read right. Spring is full of holidays worth celebrating such as Easter, Ramadan, Passover, Earth Day, Administrative Professional's Day, Cinco de Mayo, and more! Choose which aligns best with your company and decide what are your favorite gifts.
Remember that giving gifts outside the traditional holiday season leaves a more lasting impact. After all, sending luxury corporate gifts—or not luxurious ones as well—when your recipients aren't expecting them is a sure way to dazzle, delight, and surprise.
Our favorites for the season are picnic baskets, macaron boxes, bed sheets, and sprouting kits. Time to show your team and customers some spring love with these amazing spring gift ideas!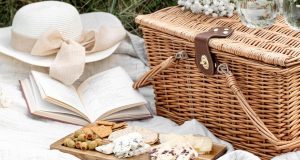 Branded Picnic Baskets 
We love picnics and we're sure your recipients do as well! Spring is the perfect time to lay under the sun at the park with tons of delicious food, which also means it's the perfect season for gifting some branded picnic baskets.
If your recipients haven't thought of picnic time, be sure that with this gift they sure will. If they have kids, they'll love it even more. Having something that will enhance and upgrade seasonal outdoor activities for your recipients, and for their kids as well, will always be awesome and appreciated. 
Here are some of our pic-worthy favorites:
TwentyNext Wicker Cooler Picnic Basket

Inno Stage Insulated Tote (it has bamboo snack trays!)

The Igloo Retro Picnic Basket

LIQING Collapsible Picnic Basket
Mark & Graham Wine and Cheese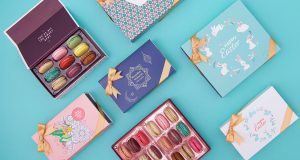 WOOPS! Macaron Boxes
The BEST spring gift ideas for us will always be our mouthwatering and premium macaron boxes. Since we love this season so much, we've created four spectacular collections that are full of fantastic boxes that will delight and stun all your recipients.
We have a gorgeous Easter Collection and a Ramadan & Eid Collection that's perfect for all Ramadan celebrants who want something extra delicious for iftar. . We also have Passover macaron boxes for your Jewish clients and employees and a Blossoming Colors Collection that features coloring sleeves that are good for the entire spring season.
Wondering if these qualify as luxury corporate gifts that will make you stay top of mind? Yes, all our boxes do!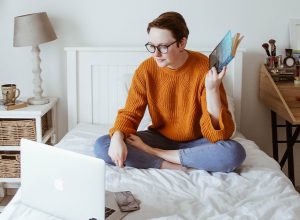 Nice Sheets
What better way to upgrade this spring cleaning than with some new sheets in bed? No better way to stay in your clients' and employees' dreams. 😉
Keep in mind that corporate gifting is all about premium quality, thoughtfulness, and making a statement with your gifts so go for something that's high-quality and beautiful.
We consider bedsheets to be luxury corporate gifts. If you have VIP customers, a super special employee to whom you'd like to show your appreciation, or are onboarding a very special client, some premium bedsheets for this spring are a good way to go.
Our favorites:
Anthropologie Organic Percale Printed Sheet Set

Morrow Soft Goods Organic Matte Sateen

The Company Store Legends Hotel Wrinkle-Free Sheets
Something Navy's Printed Sheet Set

BedVoyage Bamboo Rayon Sheet Set
Check these beauties out and decide what's within your budget.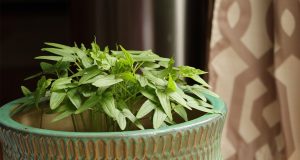 Seed Sprouting Kits
Spring is all about growing blooming flowers and colorful vegetables and fruits. Fill your employees' and clients' with some extra spring enthusiasm by giving them a sprouting gift set!
You can decide if you want them to grow flowers, some veggies, fruits, or sprouts. 
Here are some of our favorite kits:
Modern Sprout Terracota Grow Kits

HAMAMA Home Microgreens
Growing Kit

Modern Sprout

Flower Grow Kits

Modern Sprout

Glow & Grow Kits
These are some examples of what we consider to be very good spring gift ideas. Now get your wheels turning and get inspired into making the most of this season by creating lasting relationships and strengthening your relations with beautiful spring gifts.
Remember that you can contact us to let us help you give your recipients the most delicious and gorgeous macaron boxes that can also be customized! If you want to meet any of our gifting experts face to face, check out if you have a WOOPS! location nearby, we'll always be waiting for you.