Yes, we LOVE our incredible Woopsters' reviews! For us, it's always a pleasure to read about the happiness that our goodies bring to everyone that has a bite of them. Without a single doubt, this is what inspires us to keep spreading sweetness and joy through the best French macarons outside of Paris.
We always encourage our amazing clients to tell us what they love about our products, our locations, and the brand in general… and most of the time we end up with smiles on our faces upon reading everyone's thoughts. Making people smile, feel good & happy is our most important mission, which is why we wanted to share with you a little bit about everyone's thoughts.
And if you were maaaybeee considering getting some delicious French macarons for yourself & your loved ones, we'll help you take that last step and entice you into placing that delicious order!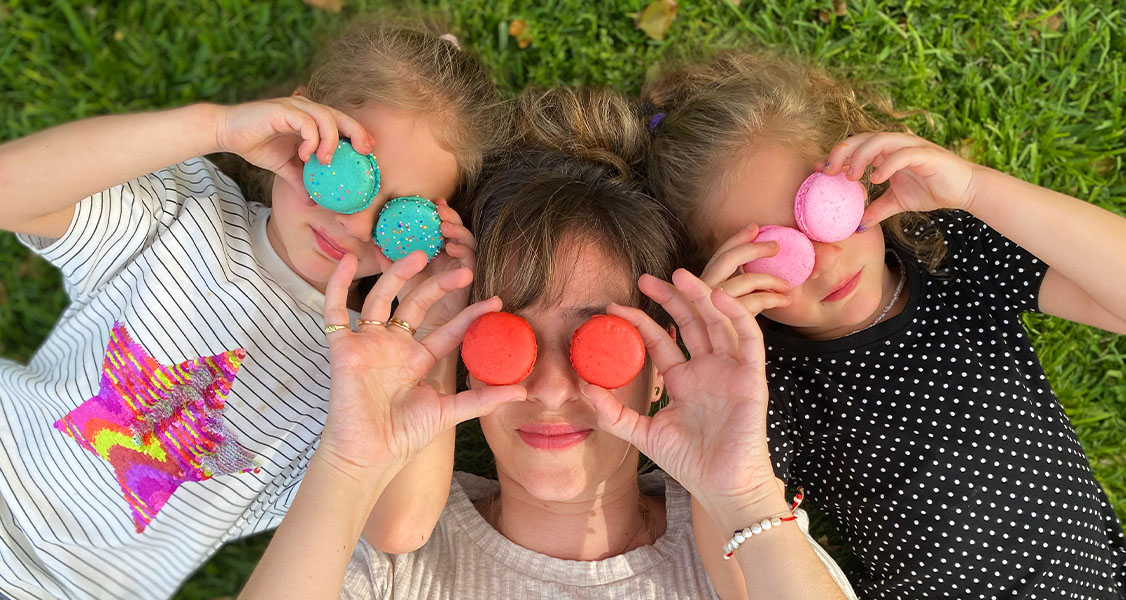 About our French Macarons…
We LOVE to be reassured of the delicious impact that our goodies have! Those who have already tried them & those who have not always have something good to say. Want to be the next one to give us a review?
"We're ABSOLUTELY in LOVE with these macarons, Woops! is AMAZING! Thanks for making my daughter's birthday wish come true. Amazing flavors & presentation always!"
"Best macarons I've ever had! Anytime I'm craving them, I always make a trip to my nearest Woops! store. They're HEAVENLY and always offer the best service!"
"We love Woops! Macarons. So fresh & delicious always! Great flavor selection, you're definitely paying for quality. I always get them for my birthday and they're invariably wonderful."
"Magical! Have to try them! Just like being in Paris. Delicious Dark Chocolate too! BEST macarons we've ever had."
Our Stores Are Gorgeous as Well
We take pride in the amazing brand of franchisees we've built over these last 10 years! Our locations are so beautiful and absolutely amazing as great Instagram-worthy spots. Visit your nearest Woops! and let us sweeten up your day.
"What a wonderful local shop. The owner has done a wonderful job staffing the facility with the kindest people and provides a clean, friendly, and warm atmosphere to sit and enjoy your French macarons which are out. of. this. world!"
"Fabulous place and ambiance! Visited today and can't wait to go again. The staff was also extremely sweet and helpful. The Rose and Honey Lavender French French macarons were delicious, and the shop was clean and airy. Thank you Woops team!"
"Not only are their French macarons to die for, but the place is super cute! I came in to take photos for my Instagram and the staff was more than welcoming for it. They made me feel super comfortable. Perfectly located downtown and always decorated cute for whatever holiday!"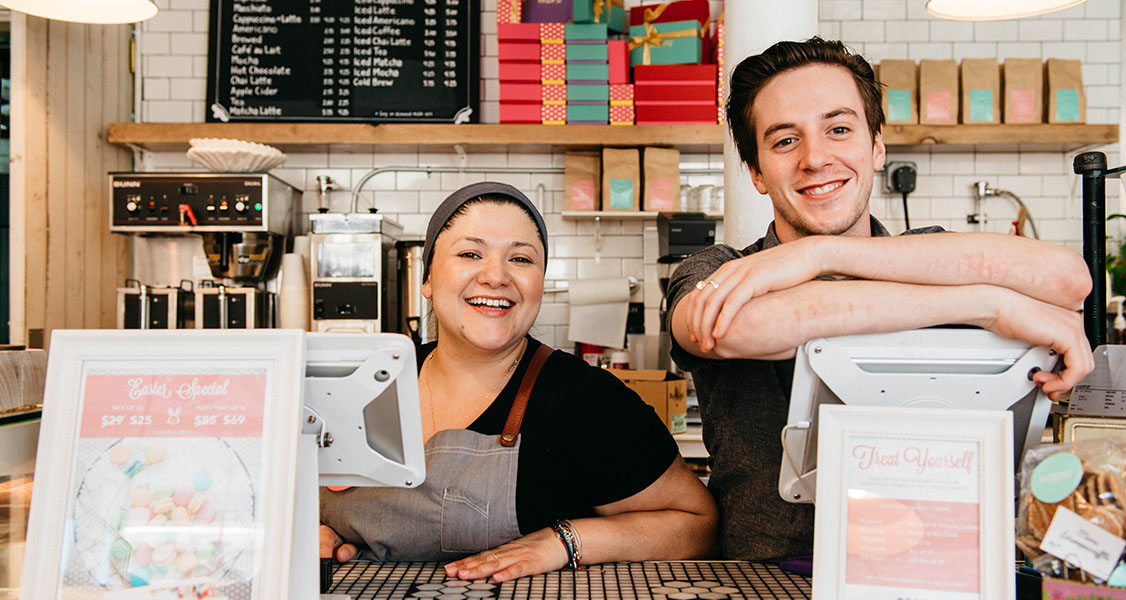 And Our Staff?
It's to die for, of course! Everyone from our team will always be ready to lend a helping hand and sweeten up your day whenever you need them to. If you have questions, doubts, requests, or simply want to give us a nice comment, please feel free to reach out to us and we'll make our best effort to make you feel happy & special.
"I have had many experiences with this establishment, and every single visit has never disappointed! The employees are always thoroughly trained and very kind each time you walk in. Also, the variety of macarons is great to pick from and they're very tasty. Overall, it's a wonderful place to sit down and be productive, or to stop by as a quick treat."
"Simply amazing macarons. The Honey Lavender flavor was my favorite! Very beautiful little shop with very friendly people working. We got to hear about the history of the building and fun things to do around. Must stop here if you are in town."
"This is such a sweet experience! A precious space with sweet people and yummy treats that are the cherry on top! Definitely visit Woops! if you have one near you."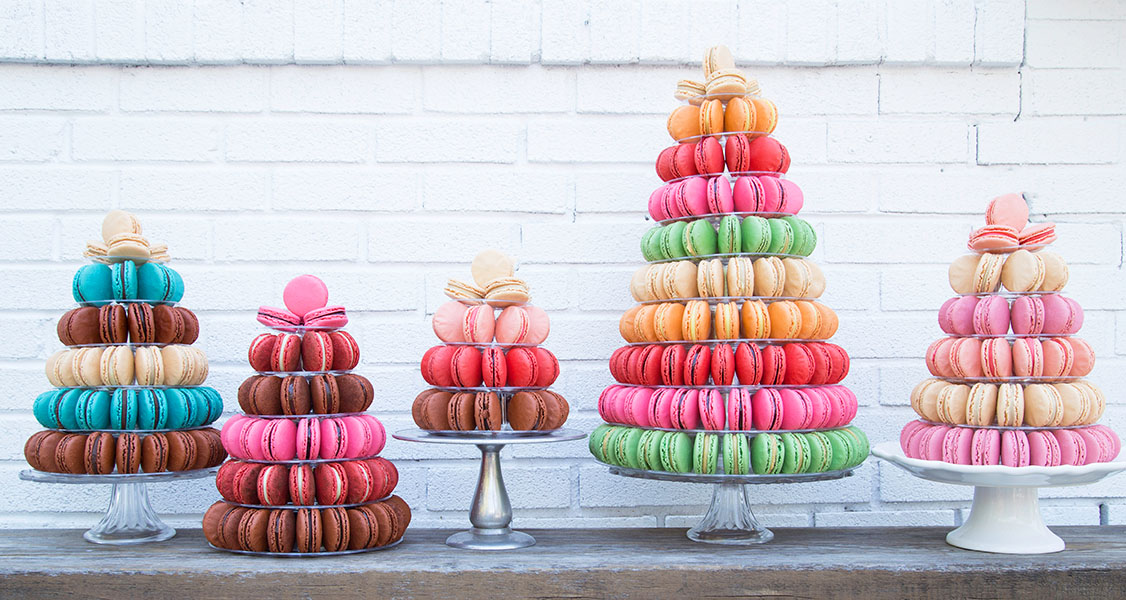 Gifts & Events Are Our Specialties
We've got you covered. You can find the best gift & centerpiece options for every occasion on your list. Whether just because, corporate, birthday, baby shower, or anything else, we have amazing options for you. And yes, they can be customized. 😉
"Great experience! Stopped by to get a little something for my friend and wow! Left with a perfect gift box of 18. The person behind the counter was fun and very helpful. Will definitely be coming back here for all my gifting needs!"
"I found Woops online as I was searching for a French-style macaron. I needed a Covid-friendly single serve package for a small private event. I'm so pleased I found them! They had a lot of options for packaging and reasonable prices with lots of different flavors to choose from."
"We had an amazing experience with Woops! We got 6 small French macaron pyramids for centerpieces for a company holiday party and they were beautiful and festive, their staff set up the pyramids on-site and everything was delicious and obviously very fresh. Everyone loved the macarons and the beautiful display, I'll definitely be using them again for future events!"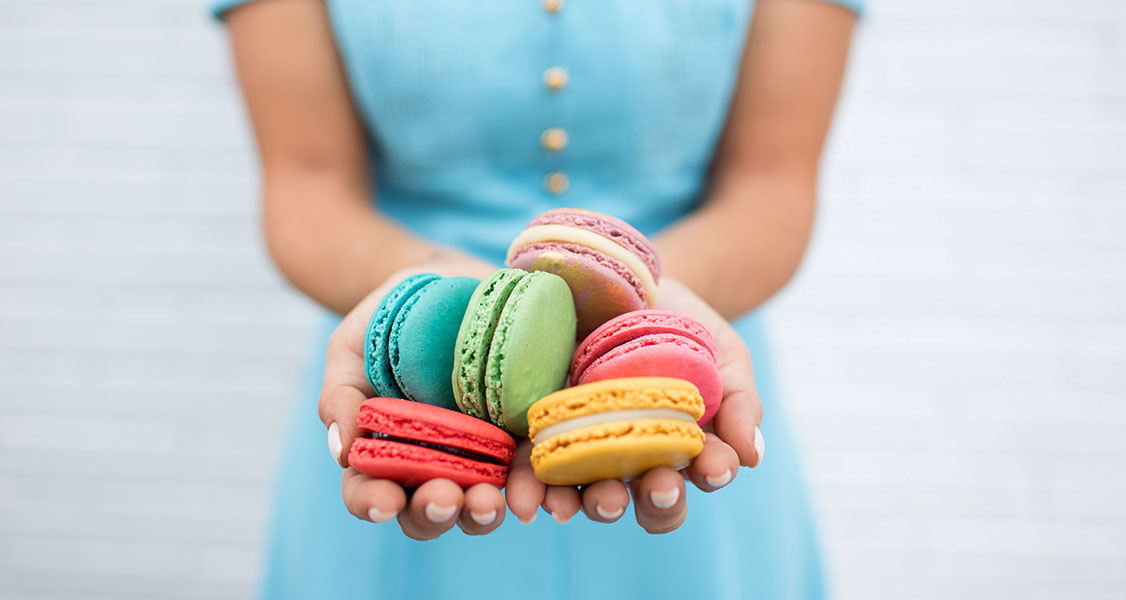 Please let us know what you think of us as well! And if you haven't tried our French macarons, now's the perfect time to have a yummy taste.