As the summer sun casts its warm glow over the bustling city of New York, the Big Apple comes alive with a plethora of exciting activities for all ages. From outdoor adventures to cultural experiences, NYC offers an abundance of summer fun that will make this season truly unforgettable. 
In this guide, we've curated the best 2023 NYC summer activities which of course includes indulging in the delightful sweetness of Woops! macarons. So, let's dive in and discover the perfect ways to make the most of this summer in the city that never sleeps!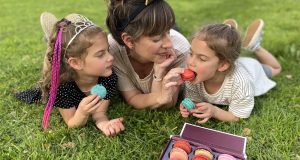 Picnic With Woops! Macarons in Central Park
Nothing says summer like a relaxing picnic in New York's iconic Central Park. Gather your friends, family, and even your furry companions for a delightful alfresco delicious experience surrounded by lush greenery and picturesque surroundings—because who doesn't love singing birds, colorful flowers, and swans?
Add a touch of sweetness to your picnic with scrumptious French macaron boxes from our Summer Collection! We offer a mouth-watering variety of flavors that will tantalize your taste buds and add a gorgeous burst of color to your picnic spread.
If you want all the do's of a spectacular picnic, check out our Want to Upgrade Your Summer Picnic Spread? Blog.
Outdoor Concerts and Festivals
NYC's summer is synonymous with outdoor concerts and music festivals that cater to diverse tastes—yes, we're absolutely obsessed with park concerts as are most New Yorkers. Experience the vibrant culture and eclectic sounds of the city's music scene while enjoying live performances under the open sky, this is definitely one of NYC's best summer activities.
Whether it's classical, jazz, pop, or rock, always remember that box of delightful French macarons will make for the perfect musical accompaniment to every joyous beat.
City Explorations on Bikes
Embrace the warm weather and explore the city on two wheels! And what's best, you'll squeeze in an extra workout that won't feel like a workout at all.
Rent a bike and embark on a thrilling adventure through NYC's scenic routes and iconic landmarks such as the Empire State Building, Brooklyn Bridge, One World Trade Center, the iconic Fifth Avenue, the Metropolitan Museum of Art (which is beautiful inside and out), Chelsea's Little Island, and more! 
You can always stop by one of our New York's Woops! kiosks to refuel with some sweet macarons and coffee to keep your energy levels high as you pedal your way through the city's vibrant streets.
Beach Days and Boardwalk Strolls 
Escape the hustle and bustle of the city and head to NYC's beautiful beaches for a relaxing day by the sea… because let's be serious, summer without the beach is no summer at all. 
Soak up the sun, take a dip in the ocean, and unwind on sandy shores whether by yourself or accompanied by loved ones. We're also being extra responsible here by telling you to NOT forget your SPF and tons of hydrating drinks! The sun's hot and strong, so always remember to keep your skin protected and yourself hydrated.
Cultural Experiences and Museums 
Immerse yourself in the rich cultural offerings of NYC by visiting renowned museums, art galleries, and cultural centers. 
Discover fascinating summer exhibitions (yes, there are a ton so start searching), attend live performances, and embrace the diversity of the city's arts and culture scene.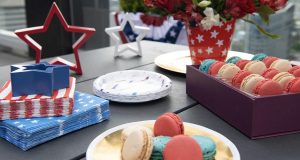 Summer Activities for Kids
For families seeking kid-friendly summer activities, NYC has a lot of options. From interactive children's museums to outdoor playgrounds and family-friendly events, there's something to keep the little ones entertained. Make it all much more colorful and delicious by treating your kids to the enchanting flavors of our French macarons, they're the special summer indulgence that's more than perfect for their adventurous spirits.
Yes, it's time to start looking for "summer activities for kids near me"!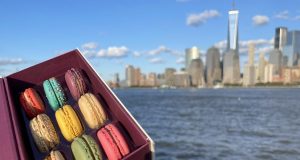 NYC offers an array of thrilling and enriching summer activities that cater to all ages and interests. Whether you're exploring the city's iconic landmarks, enjoying cultural experiences, or spending quality time with loved ones, remember to indulge in the delightful sweetness of Woops! macarons. As you make the most of this summer in the city, let the vibrant flavors of Woops! macarons add a touch of magic to your NYC summer adventures! So, gear up for a summer of fun, flavor, and unforgettable memories in the heart of the Big Apple.