Corporate gifting is an effective way to strengthen relationships, show appreciation, and stay top of mind with clients and employees. 
While holiday seasons like Christmas and New Year's often dominate the corporate gifting landscape, there are plenty of other exciting times throughout the year to make a lasting impression. In fact, sending corporate chocolate gifts during unique holidays can be even more impactful, as it allows you to stand out when other companies may not be actively engaging with their recipients.
In this blog, we'll explore some fun and lesser-known holidays in July that will provide the perfect opportunity to express gratitude, foster connections, and keep your brand front and center through thoughtful corporate gifting.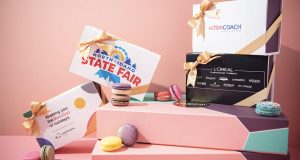 Before We Start, Let's Recap On Some of the Benefits of Corporate Gifting
It shows appreciation.

Gifting is a great way to show your clients and employees that you appreciate their business and hard work.

It builds closer relationships.

Gifting can help to build stronger relationships with your clients and employees.

It increases brand awareness.

When you give gifts to your clients and employees, you are putting your brand in front of them. This can help to increase brand awareness and make your company more memorable.

It boosts morale.

Gifting can help to boost morale and create a more positive work environment. 
P.S. Personalize your gifts whenever possible as this shows that you put in extra thought and care! Read our Nothing Says Thoughtful Like Personalization blog to find out why.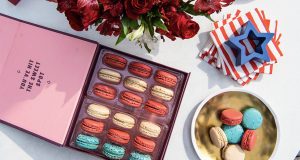 4th of July – Independence Day
As fireworks light up the sky and the nation celebrates Independence Day, seize the moment to send your clients and employees a patriotic gesture. Show your appreciation with a curated selection of red, white, and blue-themed French macaron boxes, the perfect summer desserts that all your recipients will love.
By sending these delightful corporate chocolate gifts, you'll demonstrate your commitment to their success and create a memorable experience that strengthens your business relationships.
Other gift ideas:
American flag-themed items, such as flags, banners, and T-shirts

Patriotic snacks, such as red, white, and blue popcorn and cookies

Gift cards to local businesses that sell patriotic merchandise

Gift certificates to local restaurants that serve Fourth of July-themed food and drinks

BBQ grilling sets

Outdoor games
Graham Cracker Day – July 5th
Make the most of Graham Cracker Day and surprise your clients and employees with a delightful twist to a cookie—give them French macaron boxes! In them you can find the perfect combination between sweetness, crunch, and chocolatey goodness that will leave everyone craving for more.
Remember that it's hard to forget a very well thought-of gift… and much less with it's so delicious.
Other gift ideas: 
Graham cracker toppings: chocolate chips, marshmallows, and nuts

Graham cracker-flavored treats, such as cookies, bars, and ice cream

DIY graham cracker making kit

Graham cracker-inspired candle

S'mores kit
World Chocolate Day – July 7th
Treat your clients and employees to an exquisite selection of chocolate-flavored French macarons, just perfect as a corporate chocolate gift!
From rich dark chocolate to creamy milk chocolate flavors, these delectable summer desserts are sure to leave a lasting impression and sweeten your business relationships. 
Time to engage everyone on one of the sweetest days of the year a choco-LOT.
Other great gift ideas:
Chocolate boxes

Chocolate-covered strawberries

Chocolate-flavored coffee or tea

Gift certificates to local chocolatiers

Custom chocolate gift boxes

A chocolate tasting experience
Piña Colada Day – July 10th
Transport your clients and employees to a tropical paradise on Piña Colada Day! 
What we'd choose? Refreshing summer desserts that will evoke the blissful sensation of sipping a piña colada on a sandy beach. It'd be much better if these sweets could be a perfect compliment to this delicious cocktail. 
Other gift ideas:
Piña colada cocktail mix

Beach accessories

Piña colada candle

Pineapple and coconut treats

Piña colada art print
Daiquiri Day – July 19th
When the summer heat reaches its peak, celebrate Daiquiri Day by sending a refreshing surprise to your recipients. 
Delight their taste buds with macaron boxes inspired by tropical daiquiri flavors—such as our Strawberry Lemonade, Raspberry, and Lemon Meringue macarons. 
These summer desserts will transport them to a beachside paradise and leave a lasting impression. 
Other gift ideas:
A cool daiquiri mix

Tropical-themed cocktail glasses

Cocktail recipe books

Virtual mixology class (perfect for engaging the team!)

Cocktail accessories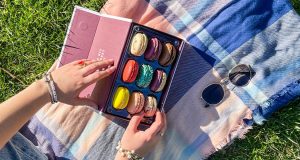 By embracing these fun holidays and delivering unique and delicious gifts, you'll strengthen your business relationships and leave a lasting impression that will set you apart from the competition! 
Contact us or head to your nearest Woops! location if you'd like a face-to-face meeting with one of our specialists. This summer spread joy, foster connections, and make a memorable impact on your recipients.