Whether she's that coworker or boss who goes home late, an old classmate with an amazing new job, your work bestie, or yourself, we all know a career-driven woman who could be showered with sweet love these days.
Any time is a perfect time to give that amazing lady in your life something that will make her even more special than what she already is… after all, who doesn't love just-because gifts? We all do!
If you're looking for something that will truly wow her, and maybe even shed a tear or two of happiness, you can't settle for anything less awesome than she is (the stakes are high, we know).
Her great sense of style, humor, and taste (box of macarons in our minds? Yep 😉) may make it a tad difficult to find something that will dazzle her, but no worries, that's what we're here for.
So… want something that measures up to her brilliance? Read on.
There's Just Something About Having Our Nails Done…
That makes us feel complete and able to take on the world! Nothing better than being able to have cute and perfect nails without having to spend a ton of money at the salon.
The Sally Hansen Salon Gel Polish Starter Kit is perfect for all the ladies, including those who have no experience making their own nails.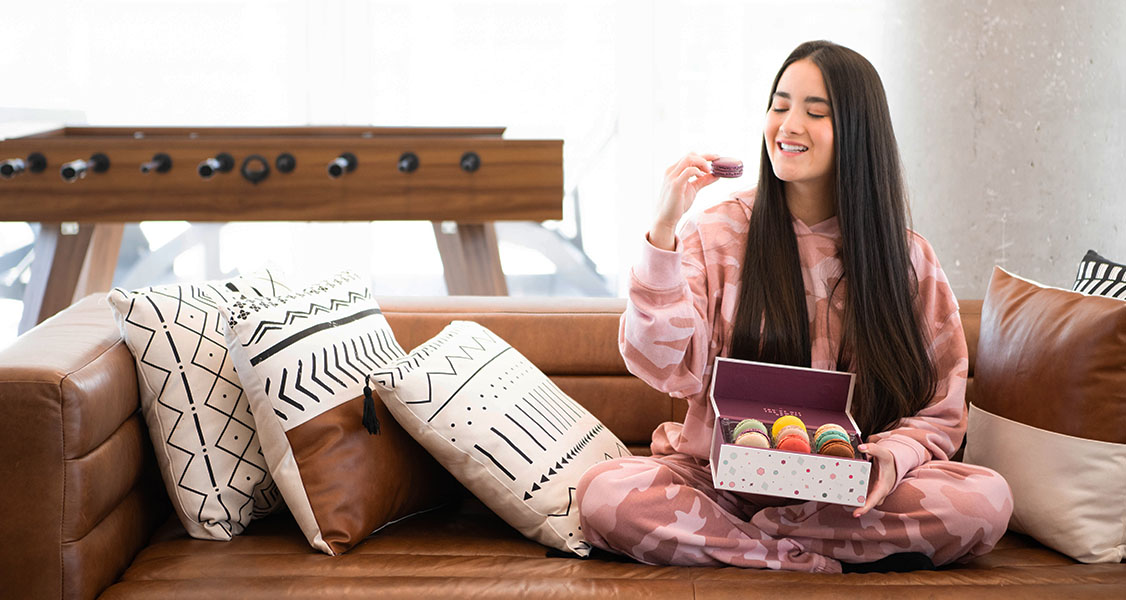 Does She Have a Sweet Tooth?
And always craves fine, beautiful, and mega delicious goodies? We've got you covered. A spectacular box of macarons will have her wishing you'd thought about this gift sooner.
You can get her a macaron box, or go above and beyond with a spectacular macaron stack! You may also find out which flavors she's into most—fruity, sweet, tart—and build your own box.
Our favorite boxes are the Tasting Box of 18 Macarons, Build Your Own Macaron Box, I Love You So Much, You're Awesome, A Sweet Surprise, and the Mac-nificent 3 Stack.
TIP: Let her know these are the BEST macarons in New York and we're sure she's going to love you even more… after all, being the best at something in the Big Apple isn't just anything.
For the Wellness Fans!
Despite being career-driven—or even workaholics—working women still need some me-time full of relaxation and wellness.
Journaling, detoxing, massages, bubble baths, and yoga are some of the best wellness practices any person can incur in, including your favorite working lady.
Our favorite feel-good gifts aren't expensive and go together perfectly! We're 100% sure your working BFF will love it.
For the Tech Lovers
We all know an incredible woman who's very into technology and the latest gadgets. Surprise her with a work-friendly & very cool technological gift that she'll love!
Besides being useful, we love technology that's also beautiful, time to meet the Elago Charging Hub. Every tech woman can't live without her phone, earphones, and smartwatch, which means this charging hub is just perfect for her since she'll be able to charge all of her favorite stuff at once.
Its beautiful and minimal look will make her nightstand or desk look even better. 😉
Coffee & Tea Are Always a Yes
If someone's not a coffee lover, then they must be a tea lover… it's almost like a black-and-white world. Whether your favorite working lady is deeply in love with coffee, or if she has joined the matcha-loving cult that's so on trend right, this gift is simply perfect for her.
The Ember Temperature Control Smart Mug will keep their favorite drinks at the perfect temperature for however long they want! This is the perfect gift for those ladies who need sips of delicious coffee and tea to make it through their work day.
What's best is that they can customize the settings in the accompanying app. Yes, we know it's perfect, you can thank us later, Woopster.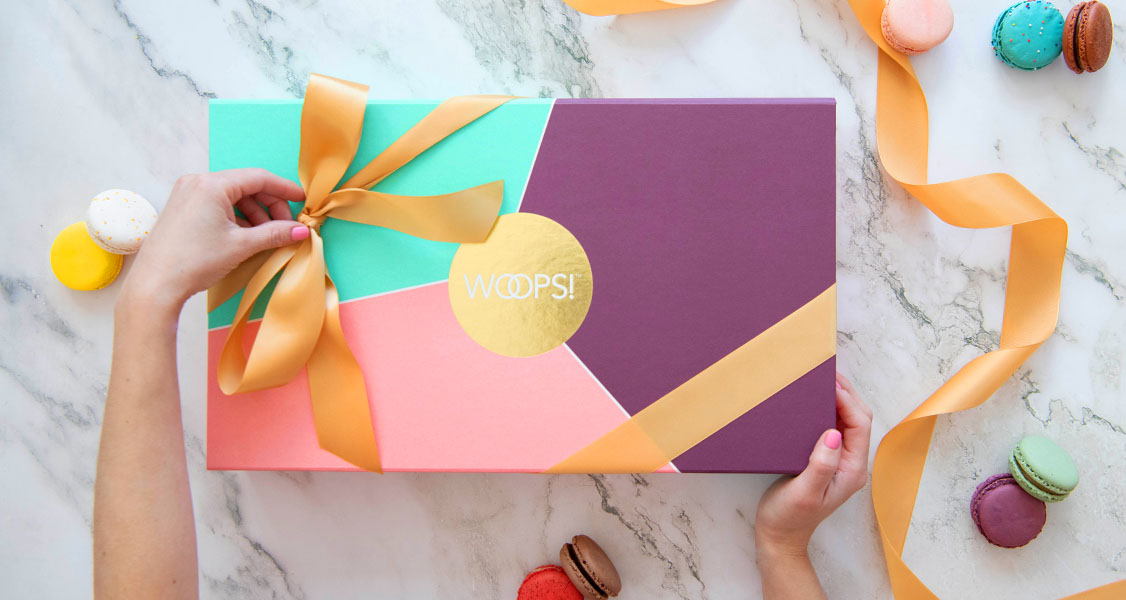 Time to pamper your favorite working women with only the best. If you want to truly dazzle several women from your office, you can give them precious customized macaron boxes as well. Our team of experts are specialists at white-glove service, meaning they will take care of everything for you to make sure that all goes better than planned. ❤️ Get in touch with us and let's do it!