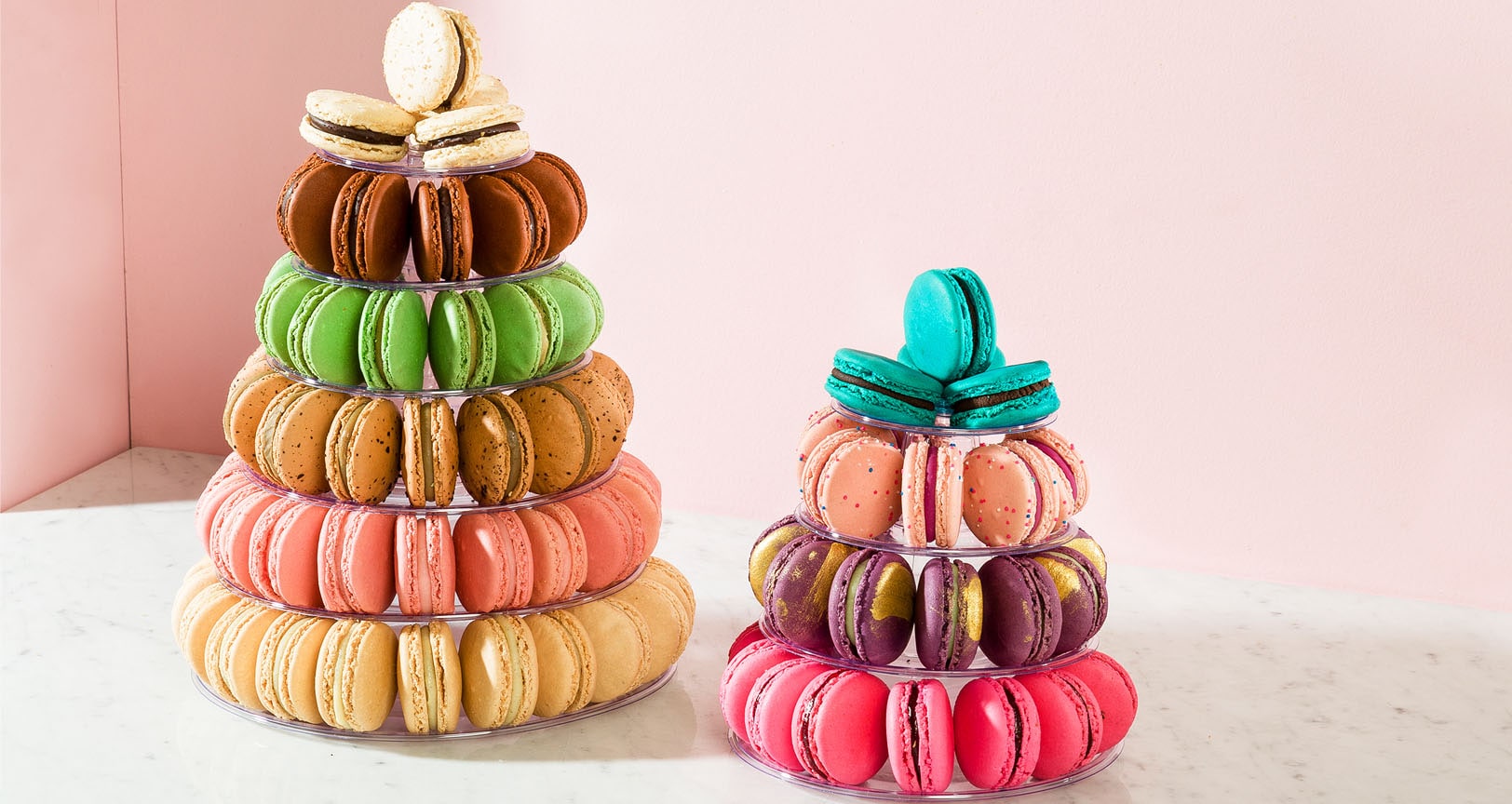 Build Your Own Pyramid
Delight your guests by building your own colorful & stunning French macaron pyramid! They always make for a dazzling centerpiece that will be loved by everyone. The best part: our macaron pyramids are so easy to assemble! If you're looking for some guidance or inspiration, check out our Flavor Guide.
View more
View less
Watch how to assemble pyramids here
*Please keep in mind that the guide numbers are not 100% accurate and may vary depending on the size of the macarons.
Get FREE two-day shipping on orders over $75!
Choose your flavors
Blueberry Cheesecake

Caramel Fleur de Sel

Cookies & Cream

Dark Chocolate

Honey Lavender

Nutella

Lemon Meringue

Raspberry

Red Velvet

Pistachio

Peanut Butter & Jelly

Strawberry

Rose

Vanilla

Tiramisu

Dulce de Leche

Birthday Cake
Choose greeting card (+$3.50)
You added
Build Your Own Pyramid
To your cart