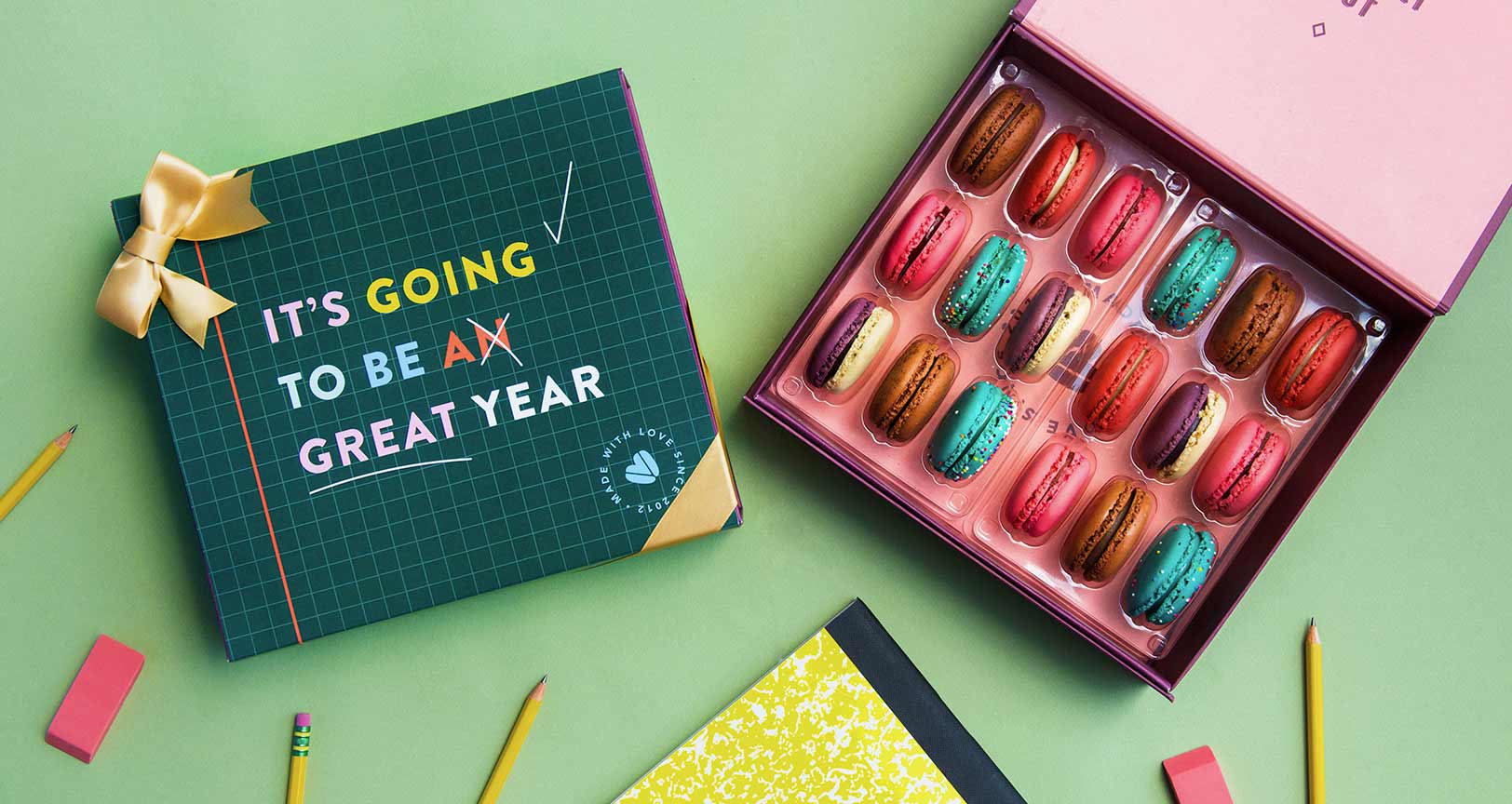 Happy Back to School
Going back to school can be bittersweet… make it all so much better for the awesome students of your life with a delicious box filled with Blueberry Cheesecake, Red Velvet, Birthday Cake, Strawberry, and Nutella French macarons. Comes packaged with a Back to School sleeve of your choice.  Explore all of our flavors here or follow us on Instagram for more inspiration.
View more
View less
Get two-day shipping & same-day delivery for only $8.95!
Choose your flavors
Blueberry Cheesecake

Caramel Fleur de Sel

Cookies & Cream

Dark Chocolate

Honey Lavender

Nutella

Lemon Meringue

Red Velvet

Peppermint

Pistachio

Strawberry

Peanut Butter & Jelly

Rose

Vanilla

Tiramisu

Dulce de Leche

Birthday Cake
Choose greeting card (+$3.50)
CHOOSE BOX SLEEVE (+$3.50)
You added
Happy Back to School
To your cart