We're celebrating our first decade and we couldn't be happier! Throughout the years we've faced challenges & rocky roads, but more than anything we've built a team full of incredible people with all types of backgrounds and cultures and provided thousands and thousands of people with the best French macarons in NYC. They're the ones that make this company as cozy, sweet, diverse, and as happy as it is. More than a team, we're a family.
Apart from the Woops! family, we have you to thank! After 10 years we're still here because of you. Our awesome clients let us enter their homes during the holidays when everything's music and cheer, during their everyday moments where they simply want to pamper themselves and their loved ones, and on the most difficult ones… including a very long quarantine.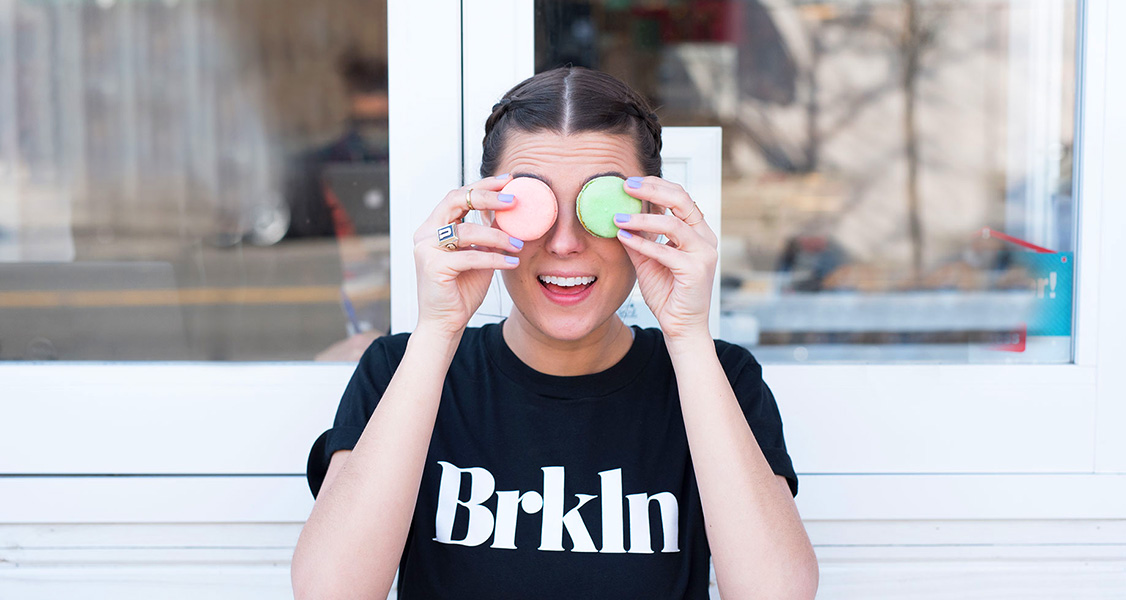 To Say We've Learned a Lot During the Last Decade Doesn't Cover It…
But yes, we've learned a lot. And in between those learnings is making the most of every single moment that we're alive, and making every occasion more special in any way we wish to: it could be with French macarons, with a bottle of wine, with a sweet hug, or simply with some kind words. Life passes by quickly (these 10 years have flown by!) and enjoying it beside our closest ones is what makes it 100 times more special.
So thanks for being here, Woopster! Words aren't enough to express how much all our customers & employees mean to us.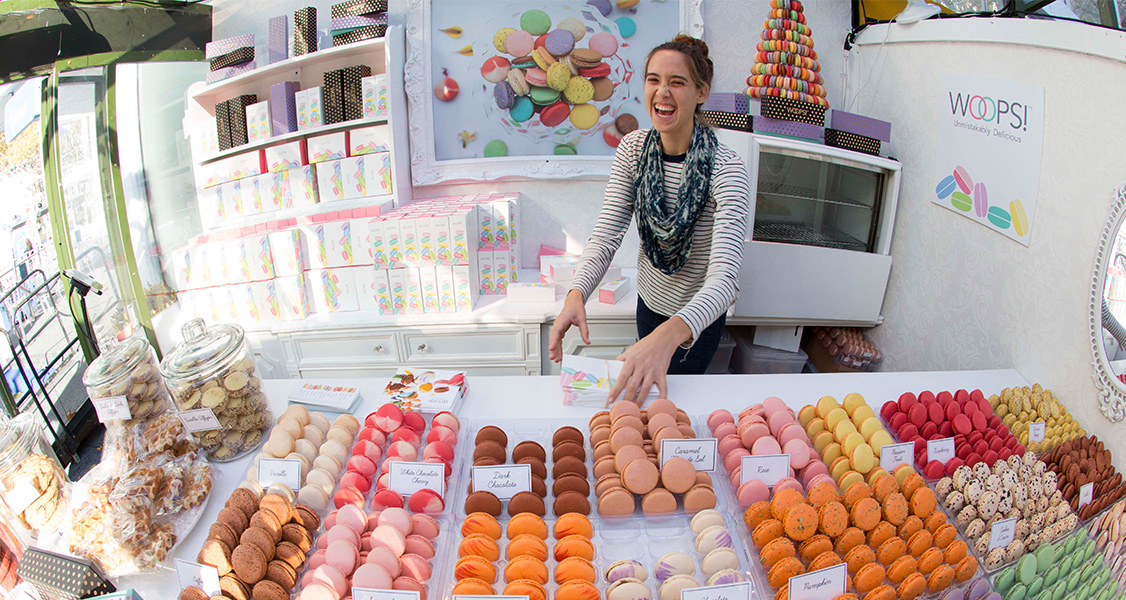 Now That We're Turning a Year Older
Let's get to know each a little bit more.
We Were Born in a Winter Pop-up Shop!
At Bryant Park's Winter Village, to be specific. The story goes like this: a group of best friends were looking for some extra income during the holidays and decided to put up a pop-up shop. They knew their French macarons were delicious, beautiful, and some of the best outside of Paris, but they weren't expecting it to be such a HUGE success.
In 9 weeks they sold over 100,000 macarons! Seeing everyone's smiles, excitement, and joy upon biting these sweets made it clear to them that they couldn't stop there, and Woops!, a business was born.
You can find out more about our story in this video where Tal Avivi, one of our founders, talks a little bit about the beginnings of Woops!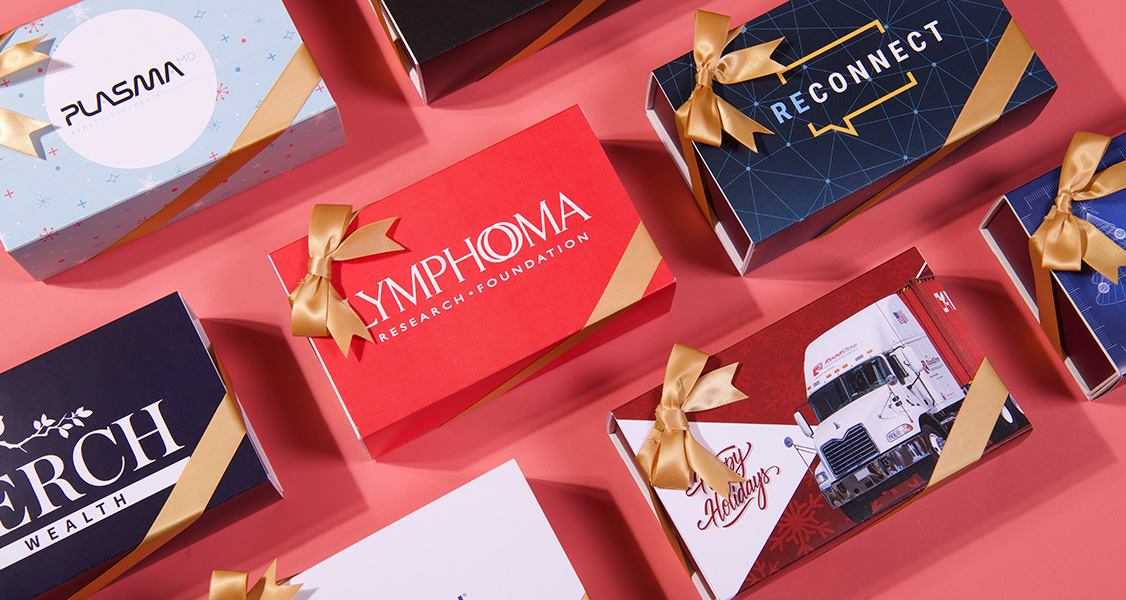 We've Worked With Hundreds of Companies
And for years we've been providing them with dazzling & delicious gifts! We knew that we had the power to improve a company's relationships with its customers and employees through our incredible French macaron gift boxes, which is why we've been putting tons of effort into our corporate gifting services.
Apart from gifts, we can also create dazzling centerpieces for all types of events and customize gifts however a client wants to. We're obsessed with having products that not only taste amazing but look fantastic as well.
We're experts at making our customer's gifting wishes come true, and making these wishes easily accomplishable for them. Our white-glove service & attention to detail have made us stand out and be the first choice of many! If you ever want to dazzle everyone at your company, get in touch with us. We can do gorgeous, memorable, and premium gifts together.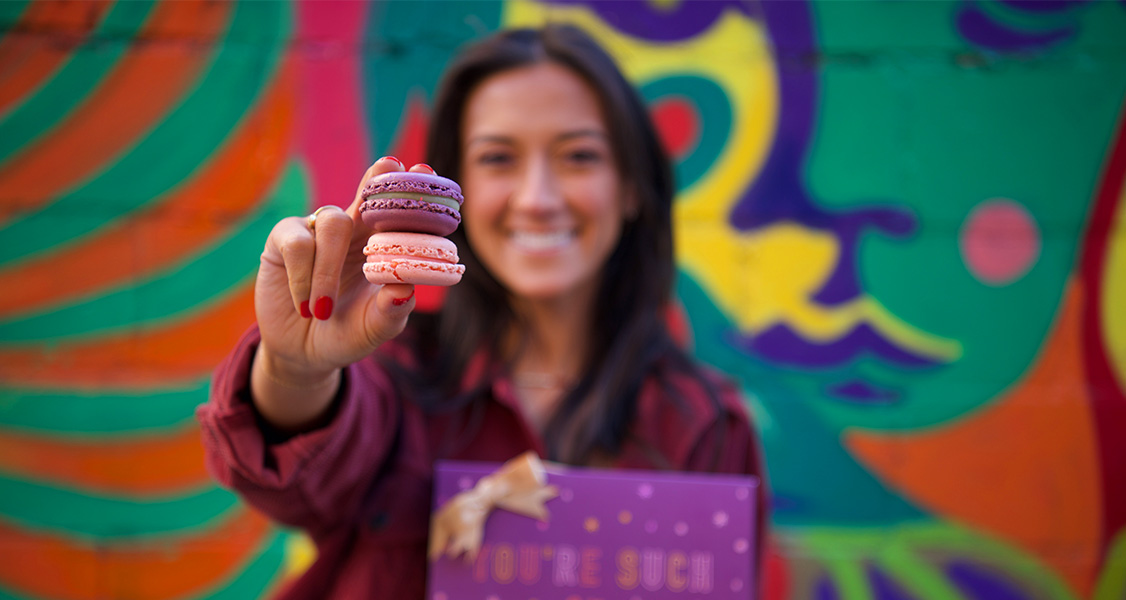 We've Sold 50+ Million Macarons…
… in our 10 years in business (wow)! We couldn't believe the numbers once we saw them, but they're definitely there.
More than 50 million French macarons have been enjoyed by thousands (if not millions) of people! And our Build Your Own Box has been the most loved one amongst our numerous options.
To say that this is exciting for us would be an understatement. Apart from being super excited, we concluded that Woops! is definitely in style. 😉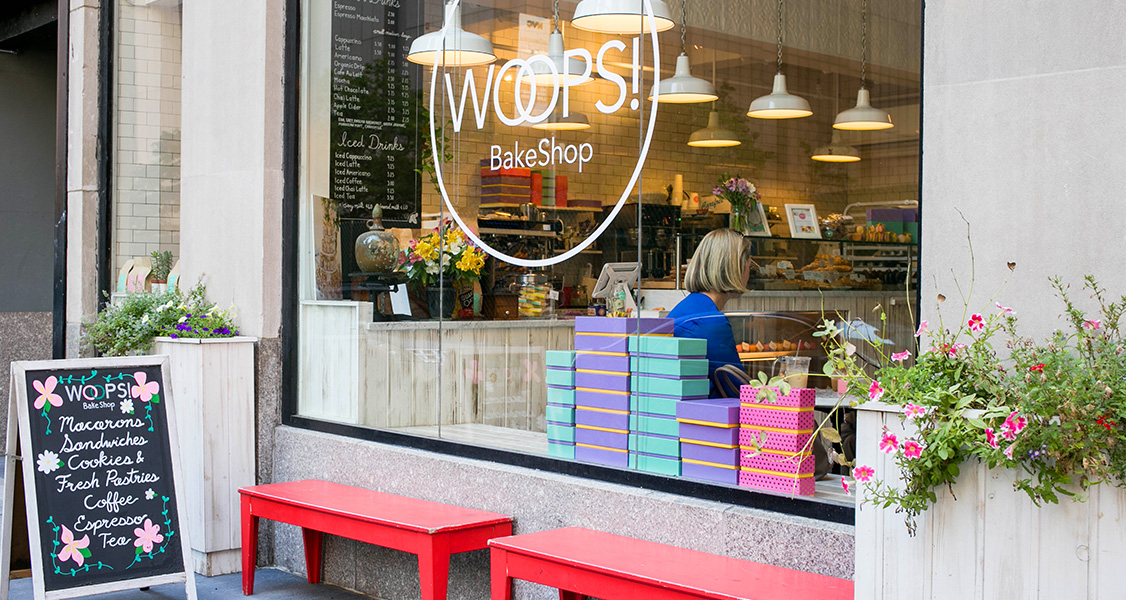 We Have 26+ Locations Nationwide
What began as a tiny pop-up shop has now become a nationwide franchise! Our family has grown beautifully and we couldn't be prouder. Now thousands of people can go and choose their French macarons personally or have them delivered to them on the same day.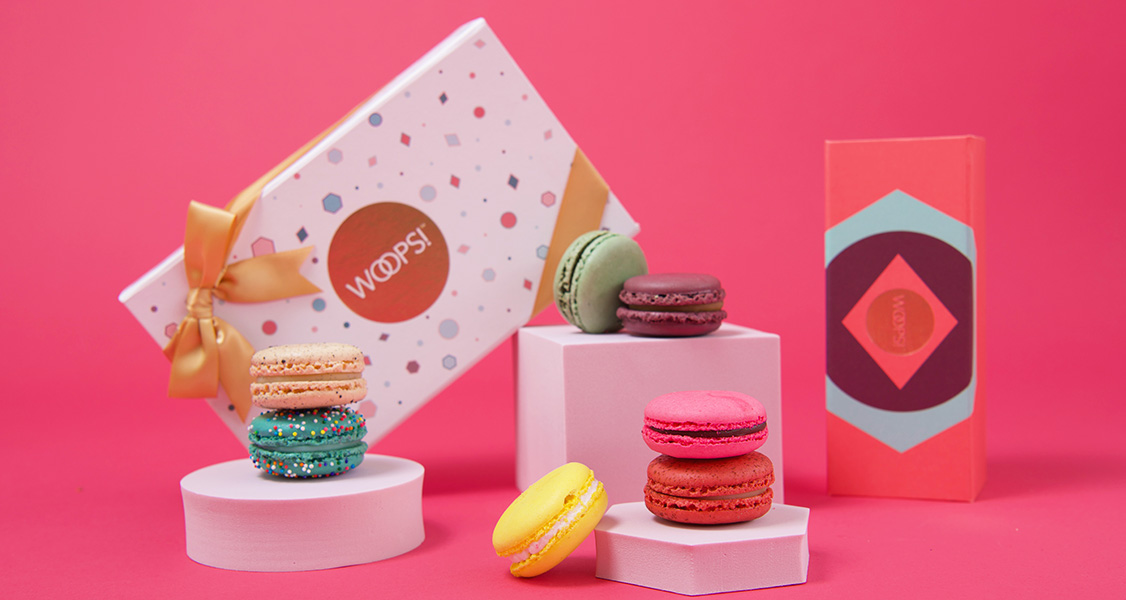 If you have one of our locations near you, come and visit us! We have beautiful kiosks & bakeshops that are amazing to have a sweet treat with a cup of coffee and take some cute pictures (they're super Instagram friendly). 📸❤️
And there's so much more to know about us! Get subscribed to our newsletter, get special offers, and be the first to know all about our latest drops. Come and check out our blogs as well, not to brag, but they're amazing. 😉
Once again thanks for being here Woopster, a for supporting us throughout these 10 amazing years! It would have been impossible without you.