As summer comes to a close, it's time to prepare the little ones for the exciting back to school season! With the right planning and a touch of sweetness, you can make this transition smooth, fun, and memorable for your kids. In this blog, we'll explore creative ideas and back-to-school essentials that will help you kickstart the academic year with enthusiasm, joy, and a tinge of delicious sweetness. 
Plus, we'll also reveal a delightful way to add a sweet twist to the back to school bash with macarons.
Organize a Back-to-School Sale Hunt
Start your preparing for this season by taking advantage of all the fantastic back to school sales! Involve your kids in the process and make it a fun scavenger hunt to find the best deals on school supplies, backpacks, and clothing. Let them enjoy the thrill of searching for bargains while preparing for a new academic adventure.
Create a Personalized Study Nook
Set up a cozy and inviting study nook for your kids to motivate them for homework and learning. Add their favorite colors, motivational quotes, and fun accessories to personalize the space—asking them what they want to add in there will ensure that you hit right on the spot to make their study time extra enjoyable.
Work on making this dedicated area one that they'll love since the idea is to enhance their focus and productivity during study sessions and make learning more enjoyable.
Host a Back-to-School Bash
Celebrate the start of the new school year with a back-to-school-bash-themed reunion! Invite your kids' friends for a day filled with games, activities, and delicious treats.
Make it a memorable event with a mini talent show, face painting, and craft stations. Don't forget to include a macaron station with a variety of flavors to add a touch of sweetness to the celebration!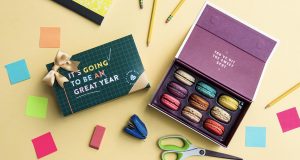 Pack a Surprise Macaron Lunchbox 
Surprise your kids with a special treat by packing their lunchboxes with macarons! Between us, we're 100% sure they won't be expecting these bright & delightful treats to be in their lunchboxes.
Our macarons will not only make their lunchtime exciting but also act as a sweet incentive for your kids to finish their meals. 
We've also got you covered this season with our spectacular Back to School Collection full of fun boxes with a variety of flavors to choose from! Yes, from now they'll look forward to lunchtime every day.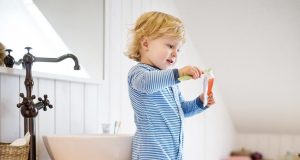 Design a Fun Morning Routine Chart 
Create a morning routine chart that makes getting ready for school a breeze. Include fun activities and time markers: brushing teeth, getting dressed, and having breakfast, among others. 
You can sweeten it up by rewarding your kids with a macaron on their lunchbox for completing their tasks of the day, this will make the morning routine both efficient and enjoyable.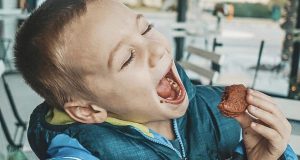 Plan a Sweet Study Break
During those intense study sessions, surprise your kids with a sweet study break. Offer them a delightful assortment of macarons and alfajores plus their favorite beverages to recharge and indulge in a moment of relaxation. This little treat will provide a burst of energy and motivation to tackle their school assignments.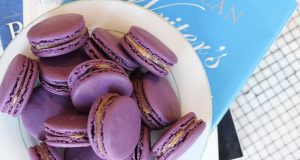 The back-to-school season doesn't have to be a stressful time for you or your kids. By incorporating these easy, fun, and sweet ideas into your preparations, you can create a positive and memorable experience for the entire family. 
Remember, Woops! macarons are here to add that extra touch of delight to your back-to-school celebrations! Treat your kids to these scrumptious treats and see their faces light up with joy as they embark on their new school adventure! Happy back-to-school season dads, moms, and kids.