As a macaron lover, imagine being part of an exclusive club that showers you with delightful perks, discounts, and surprises. Well, your sweetest dreams have come true with the launch of our exciting Woops! rewards program: The Mac-nificent Club. 
We're committed to creating one of the best rewards programs in the US—or even the world, so get ready to indulge in a world of macaron magic and unlock a plethora of fantastic benefits!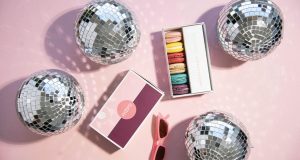 Joining the Mac-Nificent Club Is as Easy as Taking a Bite of Your Favorite Macaron
Simply visit our Woops! rewards program website or stop by any of our stores to sign up. As a member, you'll instantly start earning Mac-nificent points with every purchase ($1 = 1 point). These points serve as your gateway to an array of irresistible rewards and privileges.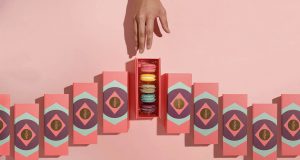 So, What Exactly Can You Look Forward to as a Mac-Nificent Club Member?
 Let's dive into the macaron-filled wonders that await you:
Delectable Freebies: As you accumulate points, you can redeem them for free macarons, cremebellos, espressos, and boxes in different sizes full of delicious macarons! Indulge in the luscious flavors you adore without spending a dime—seriously, what's not to love? This is our special way of spreading sweet happiness and rewarding your loyalty.
Exclusive Promotions: Mac-nificent Club members enjoy exclusive access to special promotions and discounts. From seasonal macaron collections to limited-time offers, you'll be among the first to savor these delectable delights and make the most of irresistible deals.
Birthday Treats: Your special day deserves an extra touch of sweetness. As a member, we'll surprise you with a delightful birthday treat, making your celebration even more memorable. It's our little way of wishing you a macaron-tastic birthday!
Sneak Peeks and Early Access: Be in the know before anyone else. Mac-nificent Club members get exclusive sneak peeks at new flavors, upcoming collections, and exciting product launches. Experience the thrill of being part of the inner circle and get your hands on the latest macaron sensations before they hit the shelves.
VIP Treatment: As a Mac-nificent Club member, you're part of our macaron family. You'll receive priority customer service at all our stores and—if you ever need help from customer service—be sure that you'll be at the top of our list.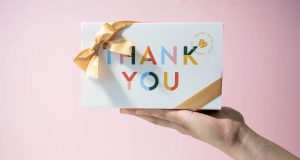 Join The Mac-nificent Club today and let the delicious magic unfold. Whether you're one of our loyal customers or new to the macaron obsession, this Woops! rewards program is designed to make your experience with us even more exceptional—as we mentioned before, it's our way of expressing gratitude for your support and dedication.
Remember, every bite you take brings you closer to a macaron-filled paradise. Sign up for our Woops! rewards program today and unlock a world of sweet perks that will leave your taste buds dancing with joy!