As the holiday season approaches, businesses across the globe are gearing up for one of the most wonderful times of the year—the holiday season!
While it might seem a bit early to be thinking about the holidays, savvy companies understand that when it comes to corporate and employee holiday gifts, it's never too early to start planning. In fact, there are several compelling perks to getting a head start on your holiday gifting strategy which we'll outline below.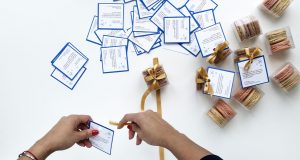 Avoid the Last-Minute Rush
One of the most apparent benefits of early planning is avoiding the frantic rush that often accompanies last-minute holiday planning and gifting. By starting now, you'll have ample time to carefully curate the perfect gifts for your employees and clients without the pressure of impending deadlines.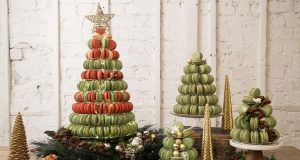 Greater Selection and Customization
Starting early allows you to explore a broader range of spectacular gift options! Planning ahead of time will allow you to select meaningful, personalized gifts that truly resonate with your recipients. 
Whether you're considering employee holiday gifts or corporate holiday gifts for clients, early planning ensures you have the best selection right at your fingertips. With Woops! Macarons & Gifts, for instance, you'll have the option of going for all the best flavors and sleeves. 
You'll also be able to customize your gifts without being rushed—with us, you'll be able to have as many design revisions as you want until everything's perfect! This leads us to…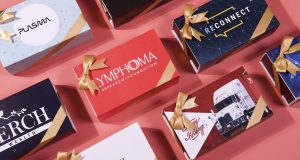 Enhanced Personalization
The art of thoughtful gifting lies in customization. When you start planning early, you have the opportunity to gather valuable insights about your recipients' preferences. This knowledge can be used to tailor each gift to its recipient, making it more meaningful, premium, and memorable.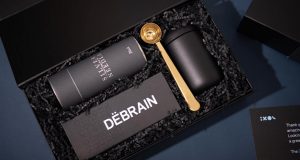 Budget Management 
Planning ahead is essential for effective budget management. This allows you to allocate resources appropriately and prevents unexpected financial strain during the holiday season which, as we all know, is one of the seasons where companies and people usually spend more money. 
By determining your gift budget well in advance, you can make informed decisions about the types of gifts you want—and can!—provide.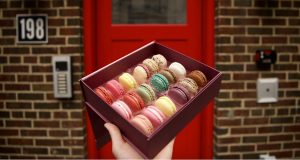 Timely Delivery
Early planning ensures that your holiday gifts arrive well in advance of the holiday season. This eliminates the stress associated with shipping delays and ensures that your employees and clients receive their gifts on time, spreading holiday cheer precisely when it's meant to be shared.
One tip we always share with our customer is to send holiday gifts several days before the gifting rush starts, this way their gifts will stay top of mind and won't ever become a part of the clutter.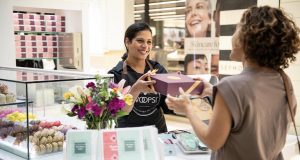 Strengthen Client Relationships & Boost Employee Morale 
For corporate holiday gifts, early planning allows you to put more thought into the selection of gifts for your clients. This extra effort can significantly enhance your client relationships and demonstrate your appreciation for their partnership.
Employee holiday gifts also convey gratitude and appreciation for your team's hard work throughout the year. By planning early and selecting meaningful gifts, you can boost employee morale and reinforce their sense of belonging within the company.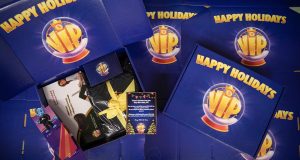 Streamline Logistics
Early planning provides the opportunity to streamline logistics, such as packaging, shipping, and distribution. This can be particularly important for businesses with a large workforce or a wide client base, ensuring that the gifting process remains organized and efficient.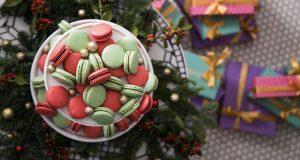 It's clear that there are numerous advantages to starting your corporate and employee holiday gift planning early. It not only allows you to avoid the chaos of last-minute preparations but also enables you to create more meaningful and personalized gifts that will be cherished by recipients. 
So, why wait? Begin your holiday gifting preparations now and get in touch with us to make your holiday gifting one for the books!