For over 8 years we've been donating profits from our French macaron boxes each October to amazing breast cancer awareness (BCA) foundations! And we're proud to say that this is the third year we've been collaborating with the incredible Vera Bradley Foundation to support the development and improvement of therapies for some of the most difficult-to-treat types of breast cancer.
This is one of the country's leading research centers which also works towards the improvement of the lives of the people who have been affected by this disease.
BCA is our core campaign and the most important one for us. It makes us feel so glad to be able to contribute even a little to this life-changing cause.
This year we're happy to be collaborating again while always trying to improve & increase this campaign's impact. Read on to learn more about our collaboration and find out how you can help as well!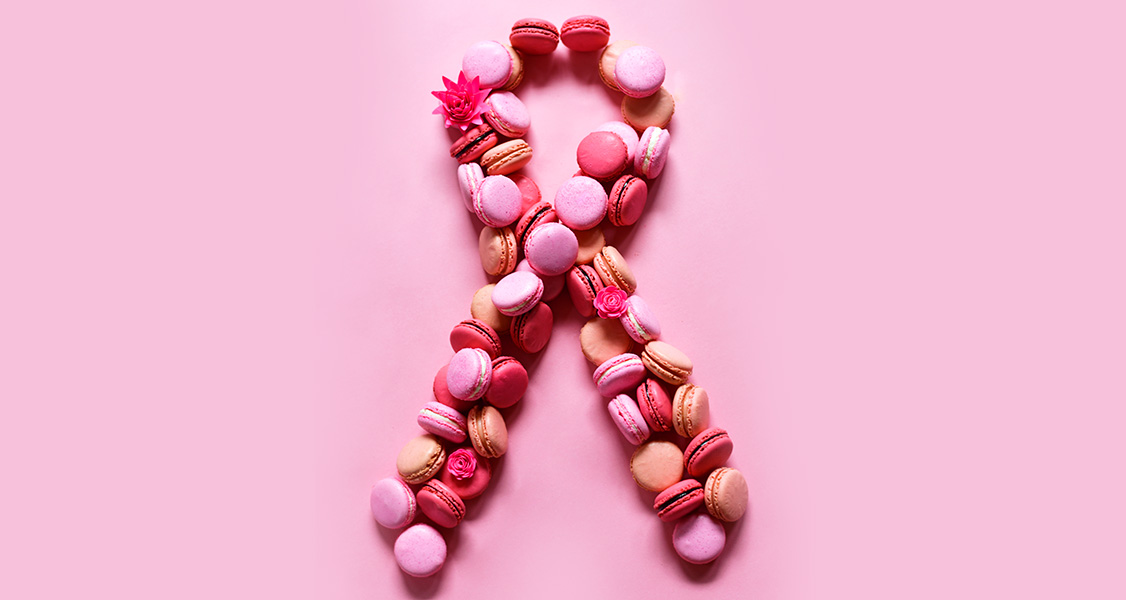 You Might Be Wondering…
Why is this so important to us? We have three main reasons: one of our co-founder's mom suffered from this disease and battled her way out of it in a brave and inspiring way. The second one is that several of our franchise owners have been diagnosed, or have friends and family who have fought breast cancer as well.
Last but not least is that we're a very feminine brand. Our team is predominantly made up of women of all ages, nationalities, backgrounds, and cultures, and our customers are mostly women, as well.
If thanks to our campaign at least one woman decide to go and get tested, we've made a difference.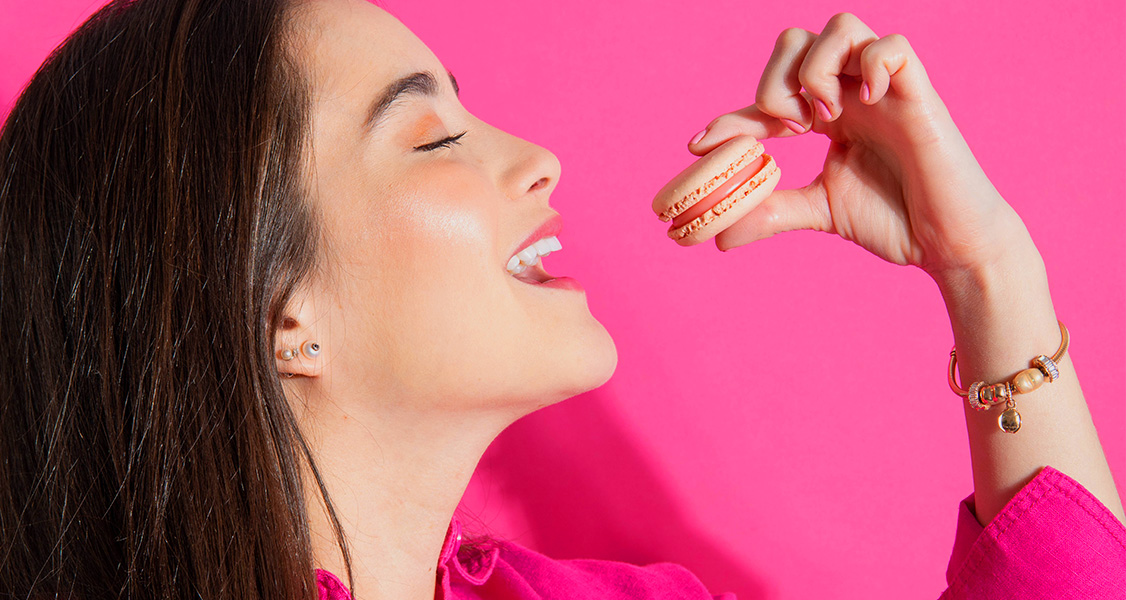 Use Your Voice As Well
Donating isn't the only thing a person can do to support BCA, giving voice to this cause is also an awesome way to help!
We stand by the fact that companies such as Woops! French Macarons have the social responsibility to use their power, nationwide platform, and exposure to do good and help others. Still, if millions of people take their social platforms to communicate this important message, they've done a lot as well.
Take action and do it! You can read breast cancer awareness blogs, follow people who are dedicated to BCA, stay up to date with different foundations, and use your knowledge to help others be as interested as you are.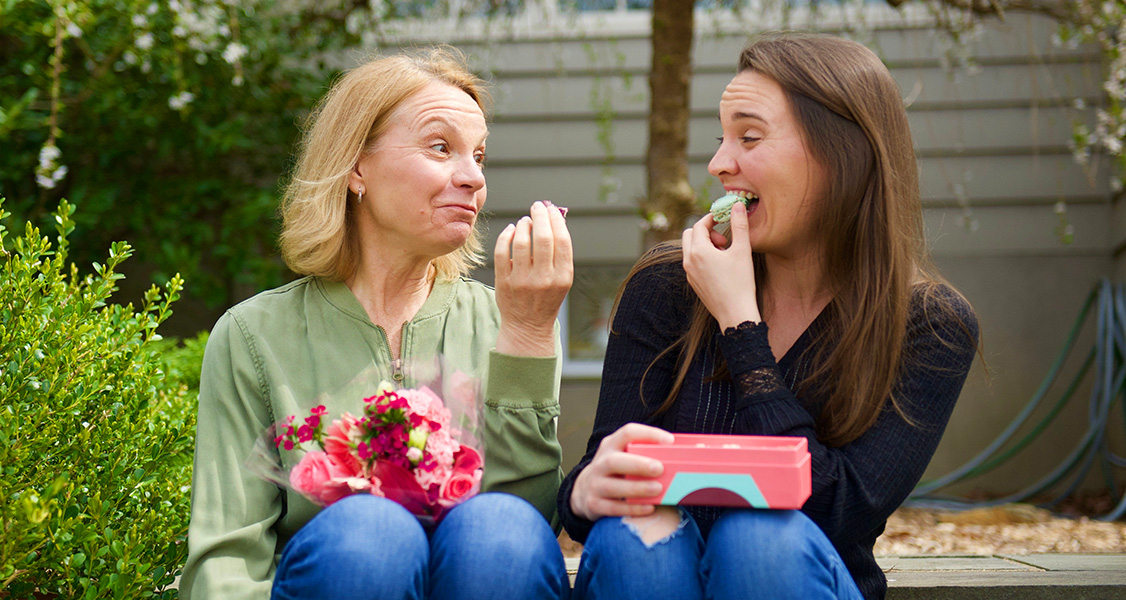 Time to Get Tested, Ladies!
October is Breast Cancer Awareness Month and it's the perfect time to remind all women how important it is to be aware of their health, and that includes getting tested at least once a year.
In NYC, you can get tested at the GE Healthcare Center, New York State Breast Cancer Services, Avon Foundation Breast Imaging Center, Columbia Radiology, or find the nearest one to you here!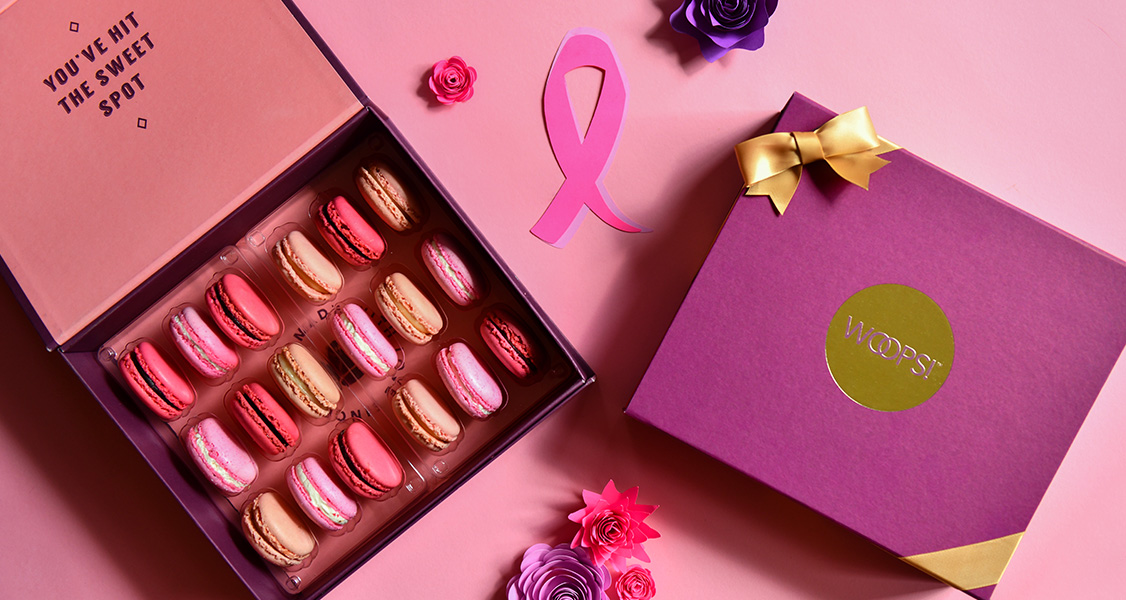 Early detection is a woman's best defense against breast cancer, so you've got no time to lose, Woopster! Go and get tested and encourage your favorite ladies to go and get tested too. Remember that this can save your life.
And now that you know about the Woops! Breast Cancer Awareness Campaign and the reasons behind it, help us help others! Order your delicious macaron boxes now and let's add our grain of sand that can ultimately save someone's life.