Your employees are the ones in charge of making your business work day after day. Your company wouldn't be able to operate successfully, get new customers, or reach monthly and yearly goals without them.
We're sure you see your team's efforts and that you appreciate their hard work, but letting them know how much you appreciate everything they do is of extreme importance. Tons of studies have shown that employees are happier when they're recognized for their job, and a happier team means better productivity and results.
Just think of how great you feel when a coworker or boss tells you that you did an awesome job at something… it feels amazing, right? Make your employees feel proud and joyful about working for your company by making them happy with stunning corporate gifts that will let them know how valued and important they are.
Remember that reminding everyone how unique their role is will improve your relationships with them. So whether for Employee Appreciation Day, the holidays, Thanksgiving, New Year's, birthdays, just because, or congratulations gifts check out these incredible gifting ideas that will have them looking forward to more years by your side.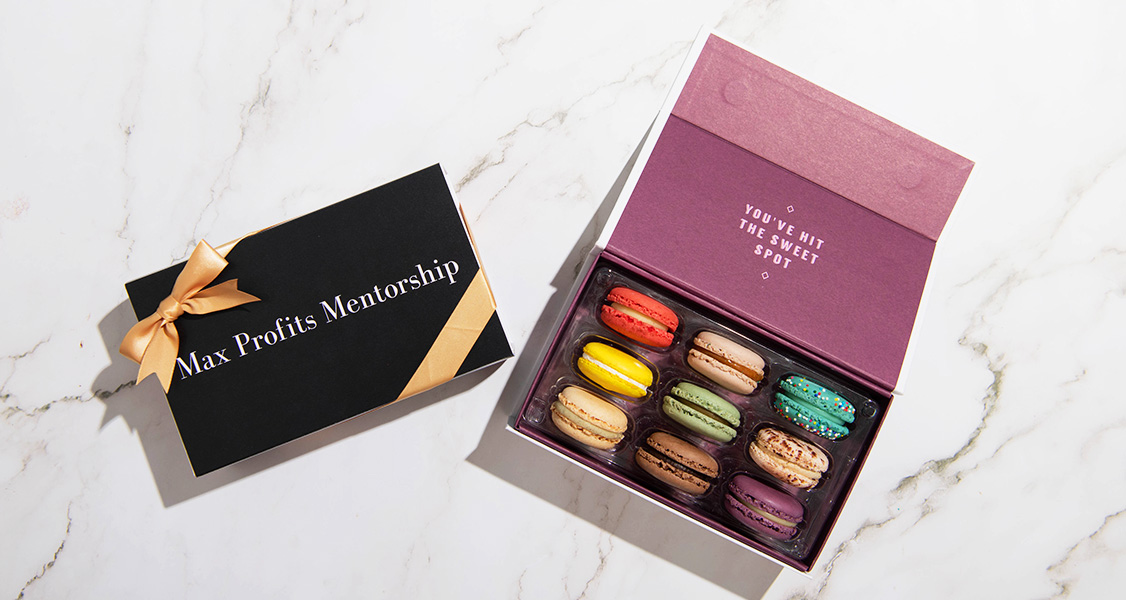 Top-Notch Employee Appreciation Gift Boxes
Yes, they're good year-round. Remember that thoughtful gifts go a long way and that letting your team know that you really thought this through will make them feel doubly special as opposed to giving them a whatever-comes-to-mind-branded-swag. Find out what they like most and make sure you give each person something they'll truly love.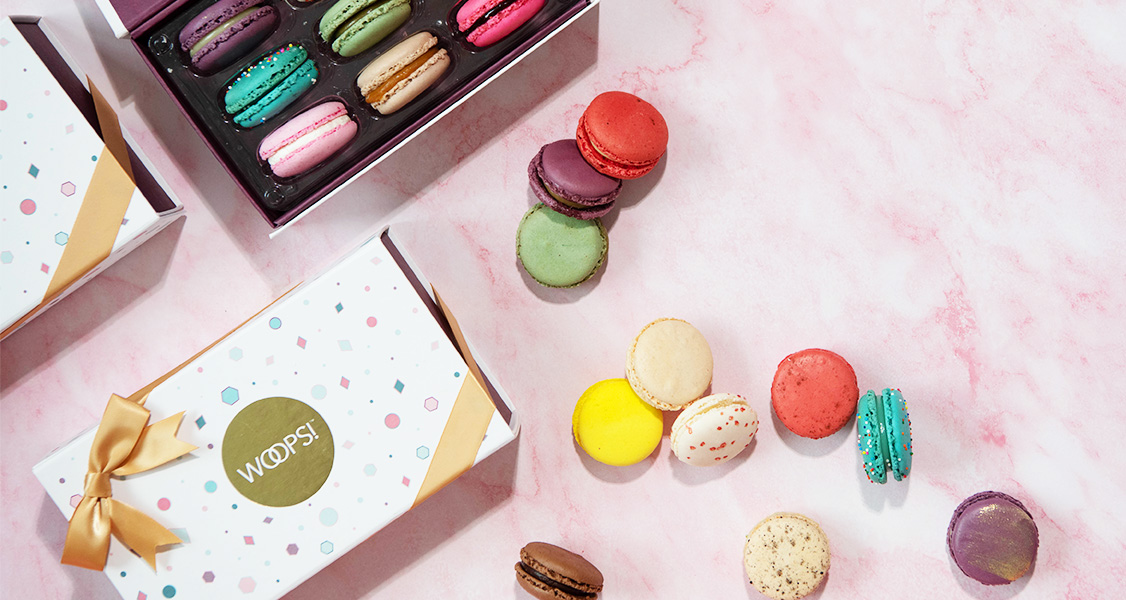 The Sweet Lovers
No doubt they'll drool over one of our spectacular French macaron boxes! Our sweets are premium, authentic, mouthwatering, beautiful, and unique. Apart from this, they come exquisitely packed in high-quality boxes with gorgeous sleeves and yes, you can customize them.
Any of our boxes can and will:
Make them feel like the star of the company!

Be shared with loved ones

Be dazzling! Leave last year's gifts in the past, please

Be personal. Greeting cards & customization work wonders
For Wine & Cheese Fans
Delight them with a Wine & Grapes Cheeseboard Gift Set! This gorgeous box has a bottle of wine, spicy pepper crackers, aged Havarti cheese, orange marmalade, fresh green grapes, and a wood & glass cutting board with a cheese knife in it.
What's best about it is that it has all the necessary elements to have a delicious night in with someone special or with your couch and a movie. Remember that gifts aren't just about the tangible things, but about the experience they entitle.
Someone Into Fitness?
Promote health and fitness at your company with annual memberships! It can be an in-person membership or an online one (thanks, COVID-19, for making at-home fitness a thing). Our personal online favorite is the Alo Moves Membership which will allow your awesome employees to enjoy thousands of virtual classes that are designed for both the mind and body.
If you want to give them a more hands-on gift that's tinted with a hint of luxury, give them an Equinox Membership! We love it, we know you do too, and we're so sure your team will too. 😉 As they say—it's not fitness, it's life.
Tiny & Cute Plants—Who Wouldn't Love It?
There's just something about having something rely 100% on us that triggers some maternal & paternal feelings inside. It could be a cat, dog… or even a plant.
There are tons of benefits to having plants in the workplace! Just to mention a few—they help reduce stress, clean the air, they look so pretty, and make spaces feel more cozy and appealing.
When deciding which types of plants to give consider the places your team is in: does it have light or is it dark? Is it open or closed? Big or small? Apart from this, we recommend giving plants that aren't high-maintenance (bye, bye bonsais). Opt for cactuses, succulents, rubber plants, hens and chicks, marigolds, and the list goes on.
Lula's Garden is a great place to get these types of plants, plus you can also customize their pottery! Lovely, we know.
When It Comes to Coffee…
We can (almost) all agree on one thing: we're addicted! And it's warm, delicious, and can be enjoyed in so many ways that getting tired of it is close to impossible.
Whether as a congratulations gift or as an employee appreciation gift, be sure that your team will LOVE a box full of different types of coffee. BeanBox promises better mornings for clients, customers, and employees… and we stand by them.
Browse through their top-notch curated coffee boxes, roasters, and coffee cups, and choose whatever fits your budget and your team's preferences.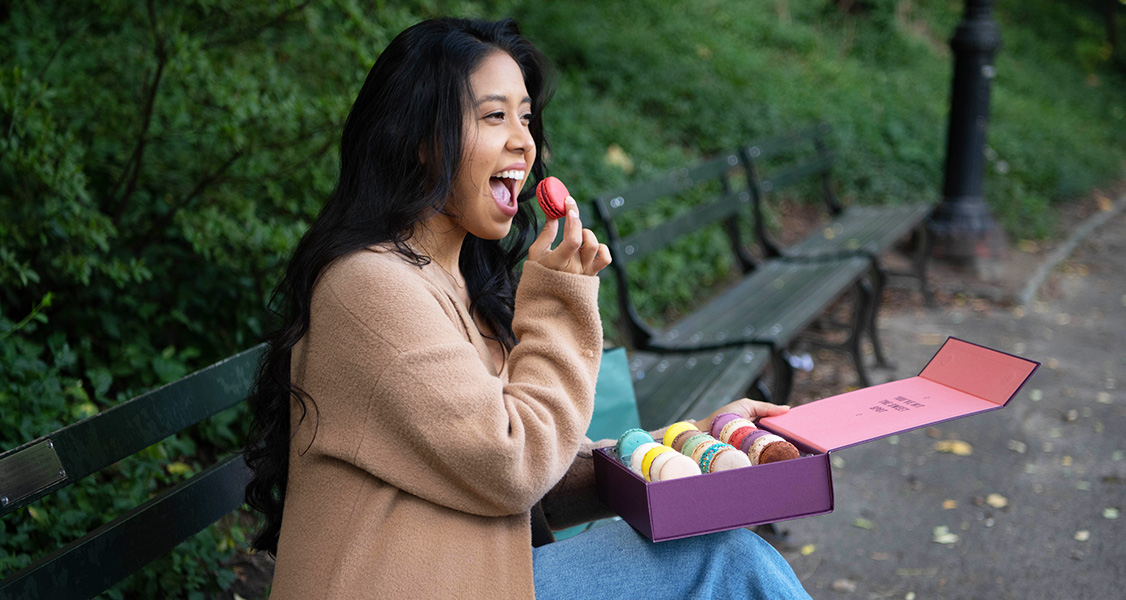 Time for Motivation!
A company with happy & motivated people will be more successful as it will have individuals who are interested in giving their best every day! Make them know how important they are through employee appreciation gifts and see for yourself the amazing results you'll get, but never forget that selecting the right types of birthdays, just because, or congratulations gifts is what's going to make everything turn in your favor.
If you want to truly dazzle your team, get in touch with us! We will make all your gifting dreams come true.