If there's a holiday in the year that calls for "going all out" it's Mother's Day. This only means that having the best appreciation gift ideas under your sleeve is always a must—thank heavens we're here to help you out with our top picks to become the favorite child this year or to simply make her love you a tad more.
Whether she's all about skincare, a diva who loves to always spice up her outfits, someone who loves her sweets (French macaron gift boxes? Yes!), or if she loves to spend her time making delicious dishes, let us inspire you with our favorites that will show her how much you adore her. 
Are you reading this with very few time to get her gifts? Don't worry, we have some last-minute gift ideas that will make it seem as if you had this in mind months ago!
For the Moms Who Love Plants
Family Birth Month Flower Print
Uncommon Goods came up with a beautiful flower print that's designed to impress. Their beautiful print includes each family member's month flower and we think it's delightful! The big families shouldn't worry, this beauty can include up to 12 flowers in one frame. You can also buy it either framed or unframed, it's up to you.
Plant-Shaped Candles
The perfect way to delight eyes and nose! We love Uncommon Good's hand-poured, plant-shaped soy candles that are gorgeous and made to look and smell just like cacti and poppy flowers. We all know that mom who's obsessed with candles, choose extra unique ones and you'll have a winner gift between hands.
For The Sweet Lover Moms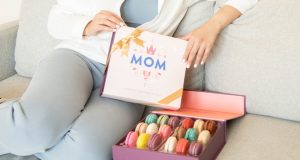 Woops! French Macarons
The best and most premium sweets out there! Mom's Day is a time to look for something that's gorgeous, delicious, and most importantly, premium. 
Our gorgeous Mother's Day Collection is full of precious French macaron gift boxes that are perfect for stunning your mom. No time for chocolates and cookies that can be bought at any convenience store, this time go for something WOW that will show her how much you thought this through.
If you're looking for a last-minute gift, we're here to make you life easier. Get your gift boxes from your nearest Woops! with same-day delivery and local pickup. You can also secure mom's gifts by shopping now and selecting a future delivery date at checkout.
Dessert Cookbook
Cheer her into making some easy & delicious treats at home! Cooking fine desserts doesn't have to be the most complicated thing on Earth, and you can help her satisfy her candy cravings by giving her unlimited access to her sweetest dreams.
Some of our favorite dessert cookbooks are: Sweet Enough: A Dessert Cookbook, Tasty Dessert, Bakerita, and French Pastry 101. 
For the Moms Who Are All About Fashion
 Jewelry Case 
Something every woman needs. Mark & Graham's small travel jewelry case is beautiful and functional—the perfect way to organize jewelry whether at home or while traveling.
This beautiful case is ideal for storaging rings, earrings, and necklaces plus it has a mirror for getting ready on the go. Not too small or big, this case will be something that the moms of your life will love.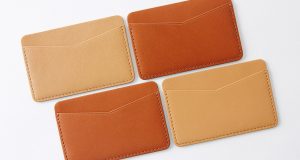 Leather Card Case
See if she's needing a new wallet! If she's due for a refresh, get her a gorgeous Mark & Graham commute leather card case that can be customized with her initials. Bright colors, comfortable space, and good quality will make this gift stand out amongst the rest.
Bangles 
Who doesn't love them? Choosing the best one for the moms of your life depends on your budget, of course. You could either go all out and get some Cartier bracelets or some budget friendlier $38 Kate Spade bangles that are just as shiny and very beautiful. 
Decide on the number of bangles that suit you and add some shiny golden hues to mom's day!
For the Moms Who Love Skincare 
Skincare Kit Membership
It's hard to think of a person who's not into skincare nowadays. Gift her a chance for a fresher face with a Beauty Pie Membership! Hyaluronic-infused eye creams, rejuvenating serums, and day & night moisturizers are some of the spectacular skincare goodies she'll receive at her doorstep. 
You can also cherry pick these products, but getting her a gift that can go on for several months makes it much better, don't you think? 😉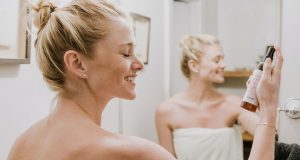 Sheet Masks
On a budget? Compliment your flowers and sweets with brightening, hydrating, and revitalizing sheet masks. Be sure that you skincare lover mom will be extra grateful that you had her skincare obsession in mind.  
Our favorites: all from TonyMoly, Neutrogena Hydro Boost Hydrating, and Pixi Vitamin C Sheet Mask.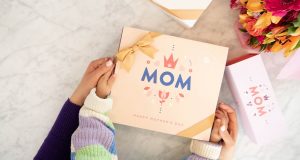 Nothing better than seeing all the special moms of your life extra happy on their day. Get inspired with our favorites and let them know how admired, special, loved, and appreciated they are with this selection of gifts that are perfect for showing your immense love.