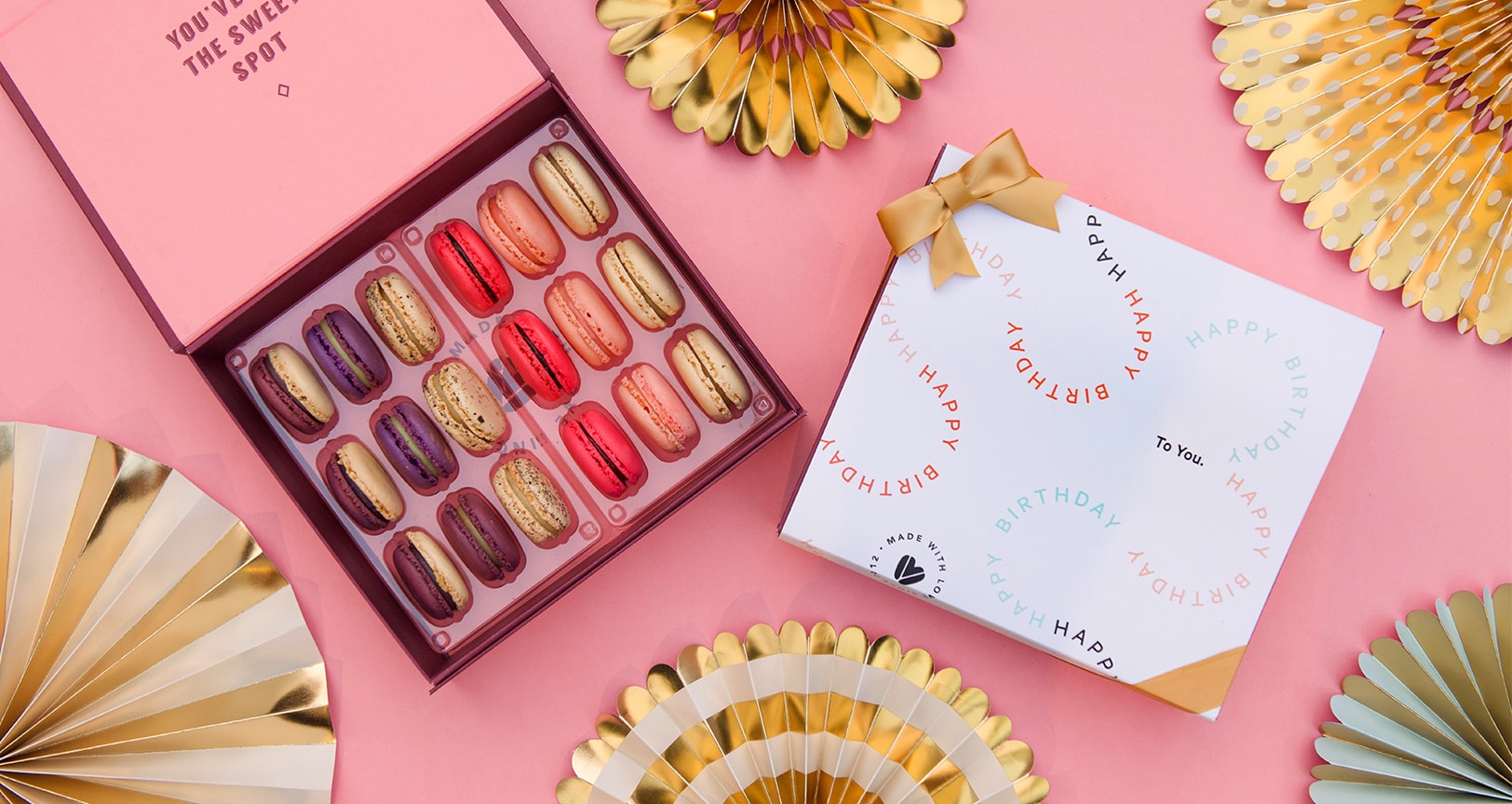 May Your Wishes Come True
Make anyone's sweet wishes come true with the most delicious & aromatic combination of flavors: Blueberry Cheesecake, Honey Lavender, Cookies & Cream, Rose, Strawberry, and Vanilla French macarons. We can hear them thanking you for this birthday gift. Comes packaged with the Birthday sleeve of your choice. Explore all of our flavors here or follow us on Instagram for more inspiration.
View more
View less
Get two-day shipping & same-day delivery for only $8.95!
Choose your flavors
Blueberry Cheesecake

Caramel Fleur de Sel

Cookies & Cream

Dark Chocolate

Honey Lavender

Nutella

Lemon Meringue

Red Velvet

Peppermint

Pistachio

Strawberry

Peanut Butter & Jelly

Rose

Vanilla

Tiramisu

Dulce de Leche

Birthday Cake
Choose greeting card (+$3.50)
CHOOSE BOX SLEEVE (+$3.50)
You added
May Your Wishes Come True
To your cart